Sinéad O'Connor performs her version of the Abba song Chiquitita proceeds from which will go to a fund for victims of the Omagh bombing.
Sinéad O'Connor recorded the song Chiquitita as her contribution to the album 'Across the Bridge of Hope'. All the proceeds from sales of the compilation album go to the Omagh Fund, set up in support of the victims of the Omagh bombings.
The track Chiquitita became famous when it was released by Swedish pop group Abba and became one of their most successful chart hits. The publishing rights to the song are owned by UNICEF and it has always been used to raise money for charity.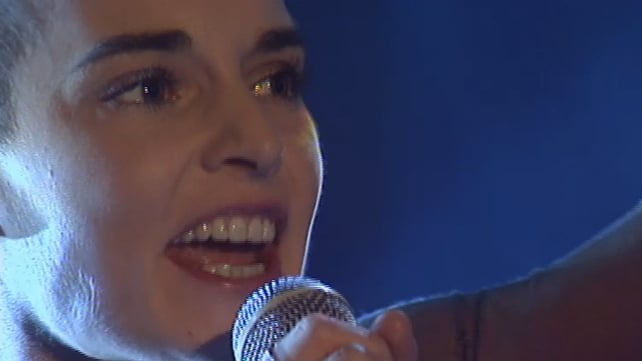 Sinéad O'Connor Performs Chiquitita on The Late Late Show (1998)
Other contributors to the album include Liam Neeson, The Divine Comedy, Boyzone, The Corrs, Daniel O'Donnell, Van Morrison, Ash, U2, Juliet Turner, Paul Brady and Enya.
This episode of The Late Late Show was broadcast on 11 December 1998. The presenter is Gay Byrne.