Mosaics usually associated with places as far afield as Italy and Japan are being created in a Roscommon factory.
But what exactly are mosaics?
It's the way of making pictures or designs from an assortment of coloured pieces called tessellate.
Broadsheet visits a factory in Roscommon where the little pieces of ceramic are stored and manufactured into finished mosaics. Eleven thousand colours of mosaic come from countries including Japan, Belgium, Holland and Italy for use in the process.
The production of the mosaics involves placing pieces in frames backed with paper from the Clondalkin Paper Mills and paste which acts as an adhesive for the patterned designs. These mosaics are manufactured for the Irish market as well as being exported to countries as far away as Nigeria.
The factory was started by John Crean, whose daughter Marion features in this report.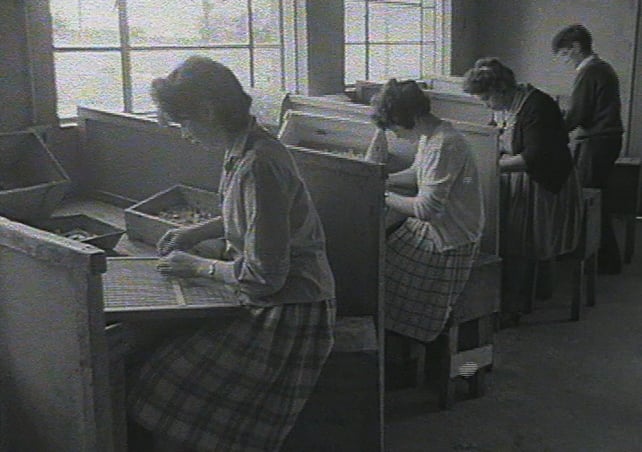 Mosaic Factory Workers (1963)
The factory employs forty-three workers, some working on the commercial mosaics and others working on the more intricate glass mosaics.
This episode of 'Broadsheet' was broadcast on 27 September 1963. The reporters are PP O'Reilly and Brian Cleeve.