Manufacturing TV sets is a family affair in Dungarvan, County Waterford where the Casey family have their own TV manufacturing and services business.
On 15 January 1988 a RTÉ News report on an Irish family business designing and manufacturing television sets in Dungarvan, County Waterford.
Seán Casey had 25 years experience of selling and renting television sets in Dungarvan, County Waterford. He has now set up a new family run business to manufacture DAYSHA colour televisions.
Seán Casey explains how he came to set up the business. So far they have won an order to supply television sets to schools and colleges in London. The hope is to install new equipment at the end of the month which will allow production to increase and then to try to get a slice of the Irish market.
Casey Electronics is a family affair and a management meeting can take place around the kitchen table with Margaret Casey, Sean's wife and their children Noelle, Pat and Bill who all have roles in the business.
This RTÉ News report by Michael Ryan was broadcast on 15 January 1988.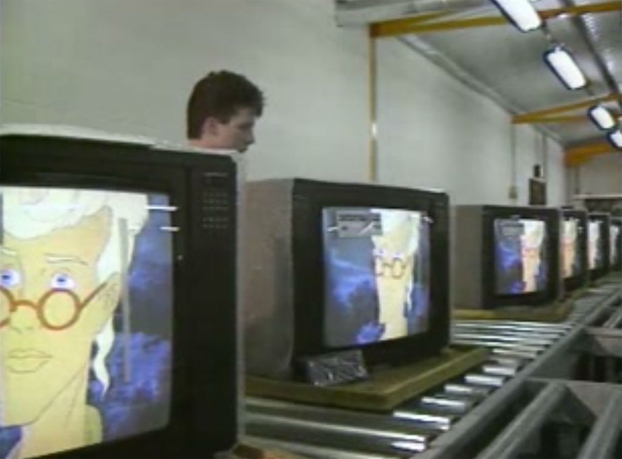 TV Set Production Line (1988)