Irish day trippers are taking advantage of low fares to Britain to buy duty free alcohol and cigarettes.
The B&I Innisfallen ship, also known as "The Jolly Tax Dodger" is just one of the many ferry services travelling from Dublin to Britain offering Irish travellers the opportunity to avail of duty free shopping.
Another crowd of duty-free day-trippers got on board for a day on the cheap and dodge the taxman at the same time.
As Sealink and B&I battle it out to grab a greater share of the day trip market, B&I have launched a major advertising campaign to encourage more people to make the journey.
B&I is now carrying an adult and two children with a duty-free bottle of spirits thrown in for £11.50 plus government tax.
Many of these day-trippers make the journey regularly for a day out to stock up on cheap booze and cigarettes. Litre bottles of Irish whiskey for £7.30 a bottle, are a fraction of the supermarket price as well as cigarettes at 66p for a packet of twenty.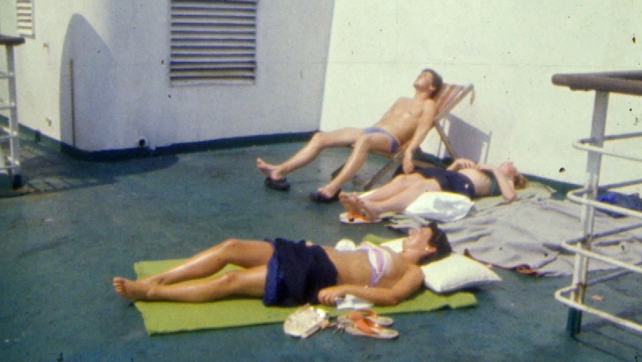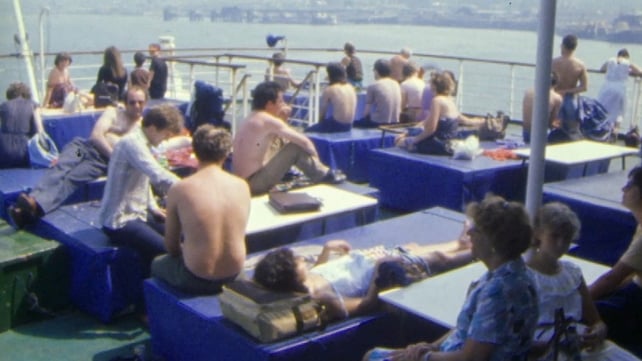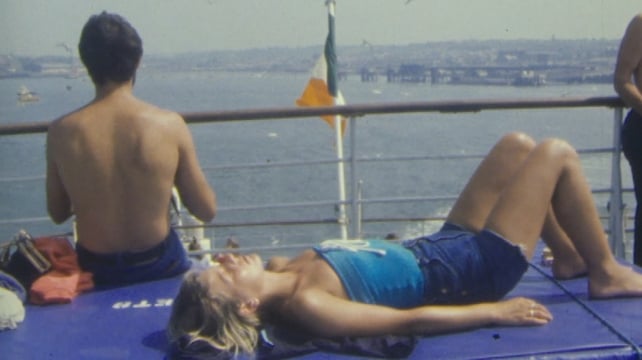 Duty-Free Day Trippers Enjoying The Sunshine On Deck (1983)
Company secretary Colm O'Sullivan explains how B&I can make money while offering such cheap fares. In 1982, B&I increased their passenger numbers by 12 per cent and is confident that these figures will be maintained in 1983. B&I is interested in the volume of passengers saying that the more they carry at those low rates, the better for the company.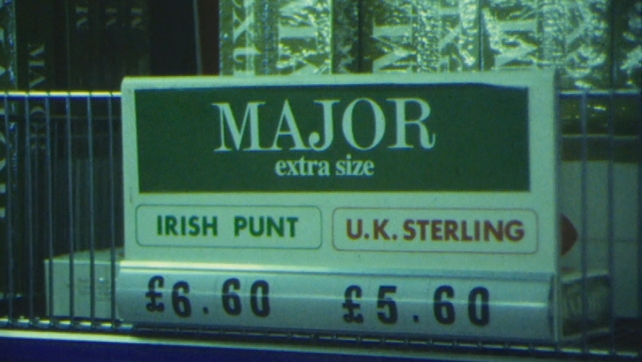 Duty-Free Cigarettes (1983)
Travellers making the return crossing in a day are now being hit by a new foreign travel tax of £5 per trip, which amounts to nearly fifty per cent of the fare. However, the tax does not seem to be discouraging travellers.
An RTÉ News report broadcast on 19 July 1983. The reporter is Michael Ryan.