Repairs carried out on the telegraph cables at Valentia Island off the coast of County Kerry.
The first transatlantic cable was landed on Valentia island in 1857. These were subsequently replaced in 1866 connecting Ireland with Newfoundland.
The cables had been shredded and damaged on the rocky seabed.
This RTÉ News footage shows the Canadian Ship 'Lord Kelvin' off the coast of Kerry.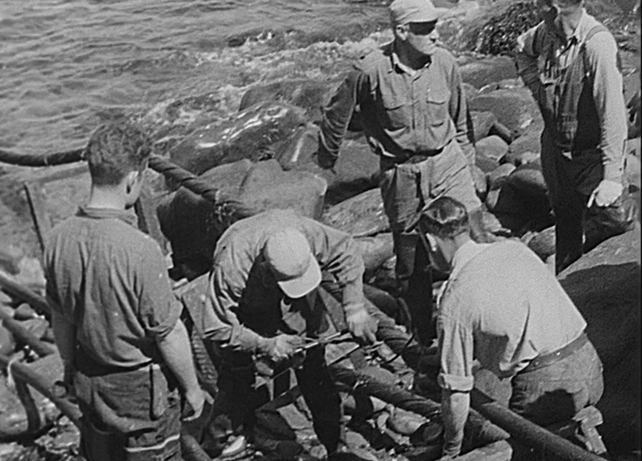 Valentia Island Cable Repairs (1963)
An RTÉ News report broadcast on 17 July 1963. The footage shown here is mute.