Edition 124 of Century Ireland is out on 10 April 2018 with all the news from 100 years ago.
Here is a round-up of the main stories.
Piaras Béaslaí Jailed for Killarney Speech
12 April 1918: Piaras Béaslaí, editor of Fáinne an Lae – the official organ of the Gaelic League – has been charged with inciting a person to commit the crime of unlawful assembly and to engage in unlawful drilling and the obstruction of the police in the execution of their duties.
Sinn Fein Win Unopposed in Offaly
13 April 1918: Dr. Patrick McCartan, a native of Co. Tyrone and currently based in the United States, has been returned as the member of the Westminster Parliament for North King's County.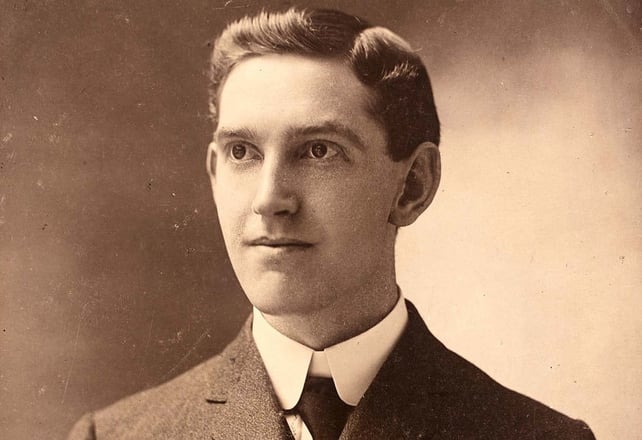 Patrick McCartan
Irish Divisions Laid Bare in Convention Report
13 April 1918: When the Irish Convention concluded its business at Trinity College Dublin last week, it did so without publication of its final report. That report has now been made public and it comes with a recommendation that an Irish scheme of self-government be immediately brought into being.
"For God's sake, take him in.": Baby found abandoned in Cork
18 April 1918: A baby has been found deserted in the Blackrock suburb of Cork City in recent days. The child, a boy of 12 months old and very well dressed, was found in a pram on the footpath with a letter pinned to his clothes.
Catholic Church Adds Support to Anti-Conscription Crusade
19 April 1918: The Irish Catholic hierarchy has united with the broad church of Irish nationalism in opposing British plans to extend compulsory military service to Ireland.
A specially convened meeting of the hierarchy to consider the conscription question was held at Maynooth yesterday as an anti-conscription conference was being held at the Mansion House.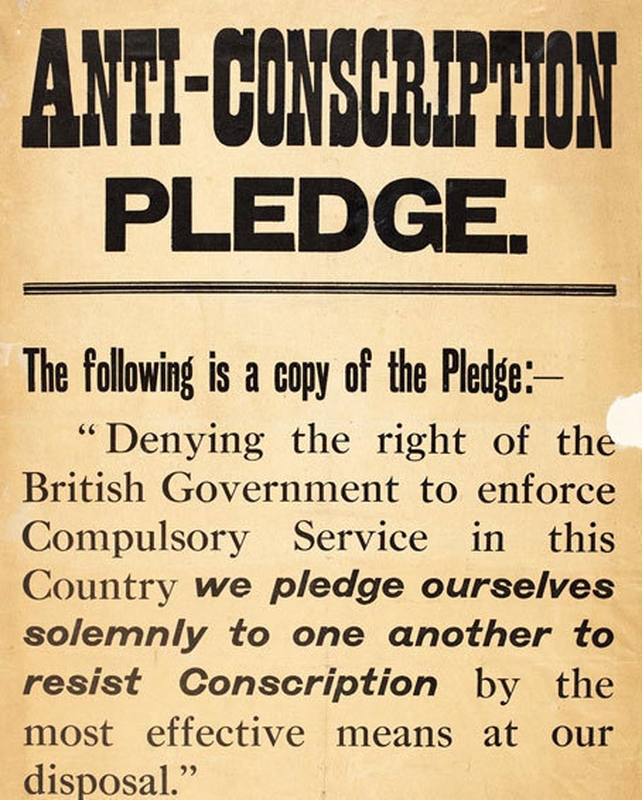 Anti-Conscription Pledge (National Library of Ireland)
A Declaration of War on the Irish Nation: Irish Nationalism Unites in Opposing Conscription
20 April 1918: As the Military Service Bill introducing Conscription to Ireland in recent days received its Royal Assent, the disparate strands of Irish nationalism came together in Dublin to register their opposition.
Irish Party Withdraws from Westminster
22 April 1918: Following a special meeting in Dublin, the Irish Parliamentary Party has decided to withdraw from attendance at Westminster to assist the fight against Conscription in Ireland.
Ireland Closes Down Due to General Strike Against Conscription
24 April 1918: Ireland almost ground to a halt yesterday as workers from Cork to Derry withdrew their labour in opposition to the proposed extension of Conscription to Ireland.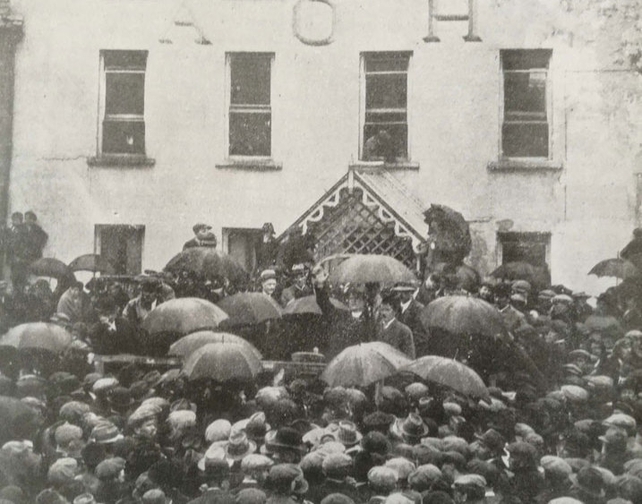 Anti-Conscription Meeting
Eoin Mac Neill Reappointed to UCD Professorship
24 April 1918: Eoin Mac Neill has been reappointed to his old position as Professor of Early and Medieval Irish History on the unanimous recommendation of the Governing Body of the National University, at which Dr. Coffey presided.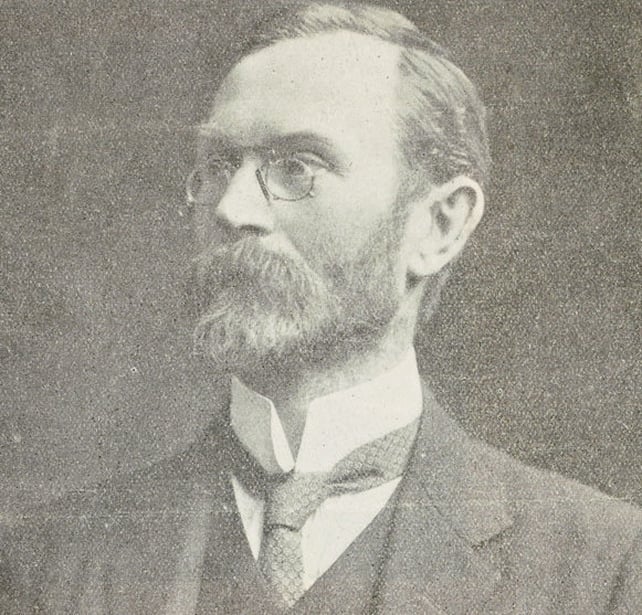 Eoin MacNeill (National Library of Ireland)

For more from Century Ireland visit www.rte.ie/centuryireland