Edition 119 of Century Ireland is out on 31 January 2018 with all the news from 100 years ago.
The main stories include:
Legendary prize-fighter, John L Sullivan, dies
4 February 1918
John L. O'Sullivan, the greatest prizefighter of all time, has died at his home at Abingdon, Massachusetts.

Set-back for Sinn Féin in South Armagh
4 February 1918
The progress of the Sinn Féin movement has been slowed in South Armagh, where the Irish Parliamentary Party's candidate, Mr. Patrick Donnelly, has secured a decisive victory in a Westminster by-election.

1,000 fewer books published in 1917
5 February 1918
Fewer books were published in the United Kingdom during 1917 than in the course of the previous year, according to figures produced for the Publishers' Circular and Booksellers Record.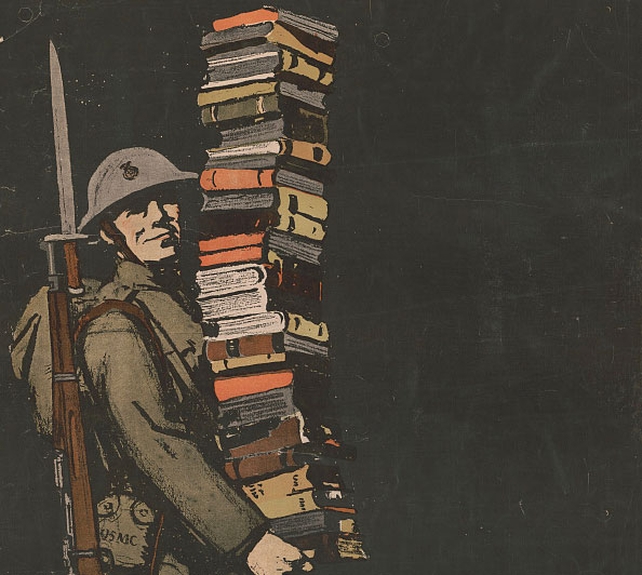 Soldier with books

Parliament rejects Proportional Representation but says yes to 8 million new voters
7 February 1918
The Representation of the People Bill yesterday received Royal assent.
It is, by common consent, one of the most revolutionary pieces of legislative reform to have ever passed through parliament and it will add approximately 8millio to the electorate of the United Kingdom.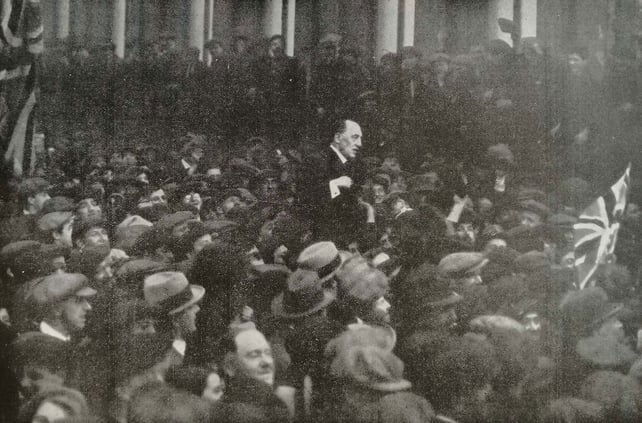 Sir Edward Carson
"No surrender": Carson's ends Ulster tour with defiant speech
8 February 1918
Sir Edward Carson, who recently resigned his seat in the British cabinet, has said that there will be no settlement in Ireland that involves a sacrifice of Ulster Unionists.

Tillage week begins
12 February 1918
Tillage week, which launched yesterday, is an initiative by the Department of Agriculture and Technical Instruction to encourage Irish farmers to increase their food production during 1918 by as much as they can.

Irish Convention and dangerous dancing among Catholic hierarchy concerns in Lenten Pastorals
12 February 1918
What have immoral literature, dangerous dancing, the Irish Convention and perils of joining secret societies got in common?
The answer is straightforward: they were all on the menu of the Lenten Pastorals delivered by members of the Irish Catholic hierarchy at Churches around the country.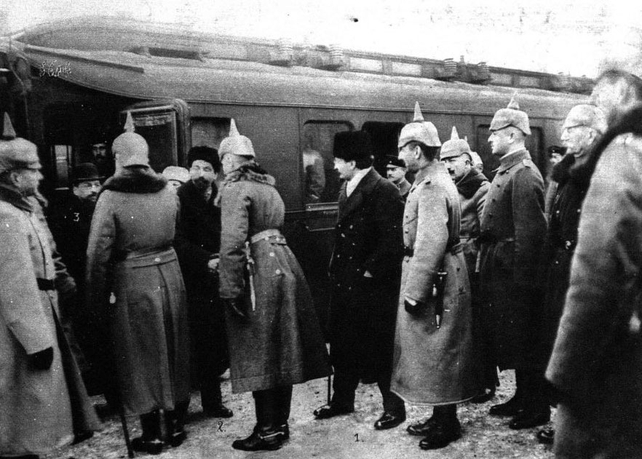 Russia and Ukraine opt out of war
12 February 1918
The war in the East, which recently entered its fourth year, is over – at least for some.
A peace treaty has been concluded between the Central Powers and Ukraine, which over the course of the current declared its independence.
For more from Century Ireland, visit www.rte.ie/centuryireland