Edition 116 of Century Ireland is out on 20 December 2017 with all the news from 100 years ago.
The main stories include:
Dublin air show proves huge attraction
24 December 1917
An air service exhibition has opened in Dublin to huge crowds.
Within an hour of opening, 1,000 visitors had filed into the Earlsfort Garage, lured by the heavy promotional efforts of recent days and the prospect of experiencing something unprecedented.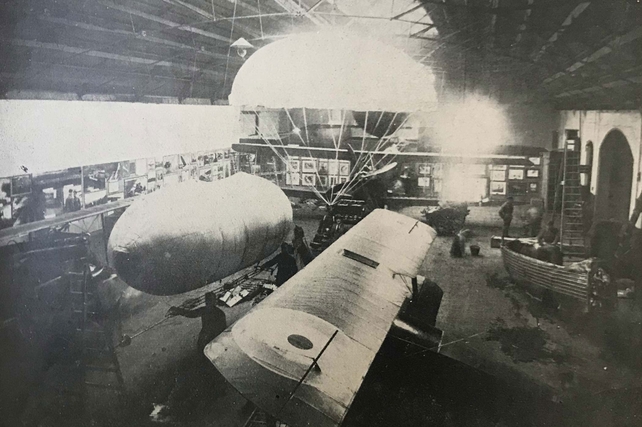 Air Exhibition
Ukraine declares itself a republic as Civil war spreads in Russia
24 December 1917
Ukraine has been declared a Democratic Republic by the Central Rada (Council) which was established in recent months in Kiev following the ending of Russia's Tsarist regime.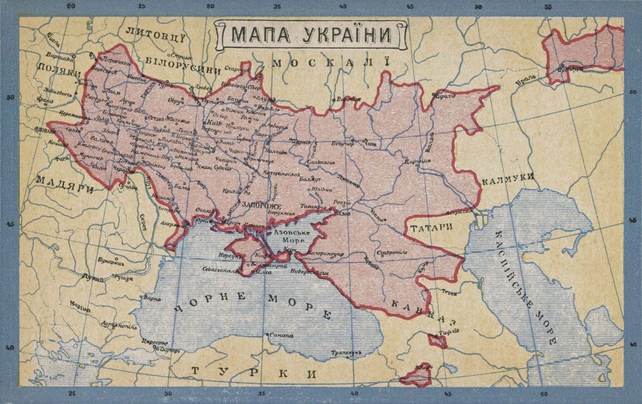 Map of Ukraine
Irish Christmas darkened by shadow of war
26 December 1917
Quiet and uneventful. The Christmas period could hardly have been otherwise. The shadow of a war, now in its fourth year, fell over many an Irish family this Christmas where the 'empty chair' was a reminder of the sacrifices and loss experienced by many.
1918 – What to expect
29 December 1917
A fourth Christmas of war and it would be only natural for optimism to have drained completely from the country. But that's not the case.
Australia again says No to Conscription
31 December 1917
Australia has voted by a clear majority to reject proposals that would have introduced compulsory military service. It is the second time in two years that Australia voters have voted by referendum against a proposal to introduce Conscription.
Readers set to pay more for their news
31 December 1917
Newspaper readers are set to pay more for their daily diet of printed news. Nine Irish newspapers have signalled their intention to increase prices from the beginning of the new year.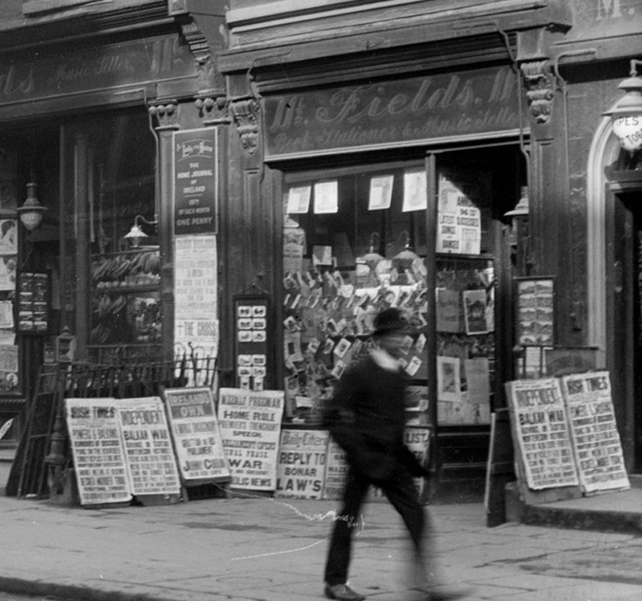 Newspaper Stand
Teachers not for turning on pay demands
1 January 1918
Irish teachers insist that the payment of a war bonus should be unconditional and unlinked to acceptance of the recent recommendations of the Commissioners of National Education. Those recommendations, set out in a White paper issued in mid-December, provided for the allocation of new grants to primary school teachers for 1917-1918.
'Larkin's food ship' sinks off Irish coast– six Dubliners among dead
5 January 1918
The SS Hare the British merchant ship known in Ireland as 'Larkin's Food ship' for its mission to bring food parcels to striking workers in Dublin during the Lockout of 1913, has sunk while en route from Manchester to Dublin. Eleven lives were lost in the disaster.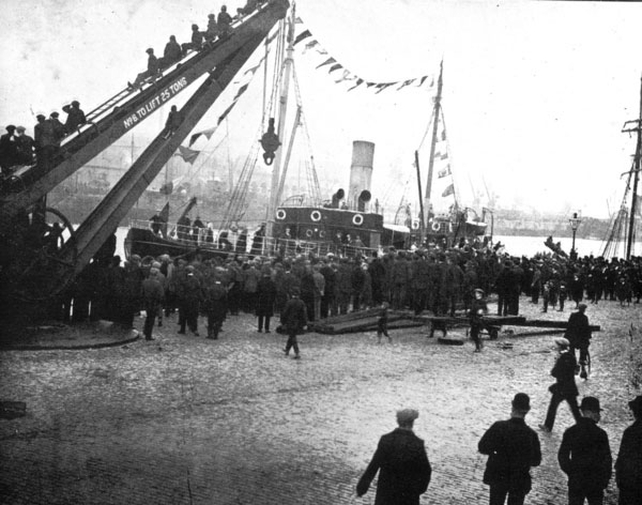 SS Hare

For more from Century Ireland, visit www.rte.ie/centuryireland