How did Limerick become synonymous with the limerick, a popular form of poetry in the English language?
Actor James N Healy asks the people of the city of Limerick how the popular five line verse form became known as a limerick. One woman decides the poems are named after Limerick because it is
A beautiful city I suppose and beautiful people.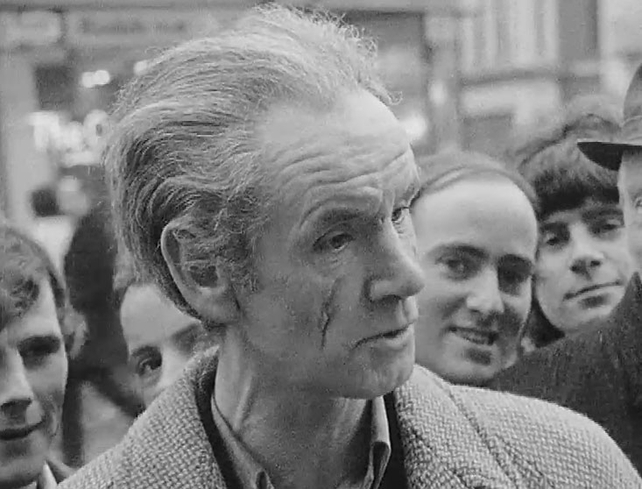 Limerick people on Limericks (1973)
This limerick is not always of a high-minded subject matter, and when asked if she knows any limericks, another woman is quick to say,
Sure I wouldn't know dirty things like that.
One man classes limericks as nothing more than dirty rhymes, but his friend wishes to add,
I don't want you to think that just because he says a limerick is dirty that Limerick is dirty itself.
Knowledgeable journalist Seamus O'Cinneide explains how limericks got their name.
Because they were invented, if you like to put it that way, by the Gaelic poets of Croom in the 18th century.
Seán Ó Tuama and Aindrias Mac Craith, known as the Maigue Poets, and their friends met at Ó Tuama 's tavern in Croom on the River Maigue in County Limerick. Ó Tuama also had a pub in Mungret Street in Limerick City. It is likely these poets picked up the verse from the lusty choruses of the veterans of the Wild Geese returned from France.
The rhyming form was,
Possibly taken from Ó Tuama's pub in Limerick by the books and the theatre people to England and they labelled it, the type of poetry, a limerick type of short poem.
The Maigue poets are commemorated each year by an international limerick writing competition run by Féile na Máighe. The first ever winner being Church of Ireland Bishop Wyse Jackson of Limerick.
This episode of 'Hall's Pictorial Weekly' was broadcast on 24 February 1973. The reporter is James N Healy.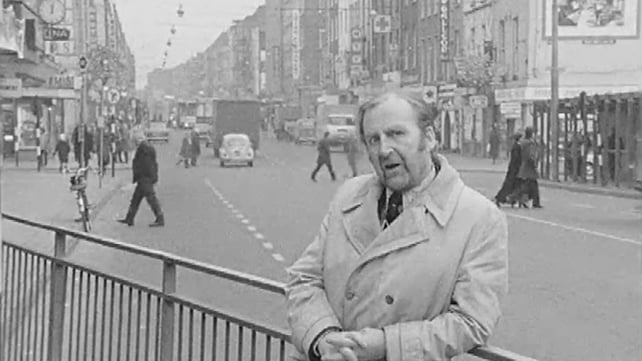 Actor James N Healy