The poetry of Máire Mhac an tSaoi in her own words.
Irish language poet Máire Mhac an tSaoi reads from her first collection of poetry 'Margadh na Saoire' published in 1956 by Sairseal & Dill.
Dublin born Máire Mhac an tSaoi has been a lifelong advocate for the Irish language. With many publications to her name, her work has featured as part of the Irish Leaving Certificate exam papers.
Máire was married to the late Conor Cruise O'Brien, a writer, historian and a politician.
Broadcast on 26 August 1966.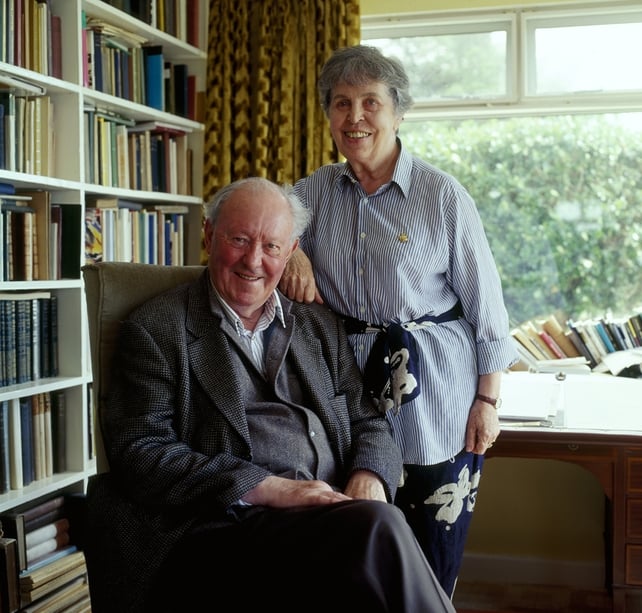 Conor Cruise O'Brien and Máire Mhac an tSaoi (1997)