Raiders entered the home of a bank manager holding his family hostage while he took the thieves to the branch.
Armed raiders arrived at the house of Allied Irish Bank (AIB) Manager Noel Curran in Kilmacud taking the family hostage and forcing manager Noel Curran to accompany them to the Grafton Street branch. The raiders forced their way into the house, and took Noel Curran by car to the bank while his family was held hostage.
Noel Curran was told that if he refused to cooperate, then his family would be at risk. After the raiders left Mister Curran along with other bank staff were locked in the vault for around two hours until the Gardaí arrived.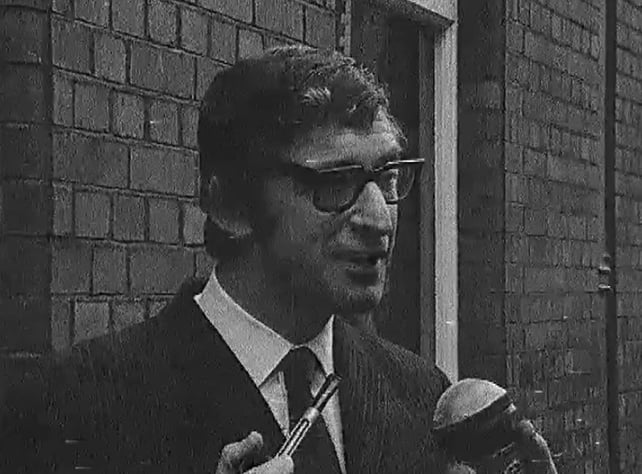 Noel Curran AIB Bank Manager
Reporter David Timlin speaks to Mrs Curran and their son Neil outside the family home about their ordeal.
I thought first that it was sort of a joke and then I saw the gun but I wasn't really scared.
She calmly explains that the only time she felt alarmed was when one of the raiders took a bullet from his pocket and said
This is a dumdum. It makes a nice clean hole.
An RTÉ News report broadcast on 12 October 1972. The reporter is David Timlin.
It was subsequently revealed that £67,000 had been stolen from the bank, at the time the largest haul in Irish history.