Mother Teresa talks about her work with children in Calcutta and thanks those in Ireland who have supported her effort.
In this excerpt from the documentary 'Teresa of Calcutta' Mother Teresa praises the Irish effort in India and uses the prorgramme as an opportunity to thank them for their missionary work.
I want to say a big thank you to the people of Ireland for having given their children to bring Jesus... all the mission countries. Where ever they have gone, they've brought their love for Jesus, love for Mary, love for the Church.
Mother Teresa talks about her special connection with Ireland having joined the nuns at Loretto Abbey in Rathfarnham, Dublin.
'Teresa of Calcutta' was first broadcast on 11 April 1979. The radio documentary was produced by Dick Warner and the reporter was Jim Fahy.
Mother Teresa was an Albanian Roman Catholic nun who founded the Missionaries of Charity. She became famous through her work among the poor of Calcutta and was awarded the Nobel Peace Prize in 1979. She died on 5 September 1997 and was beatified in 2003.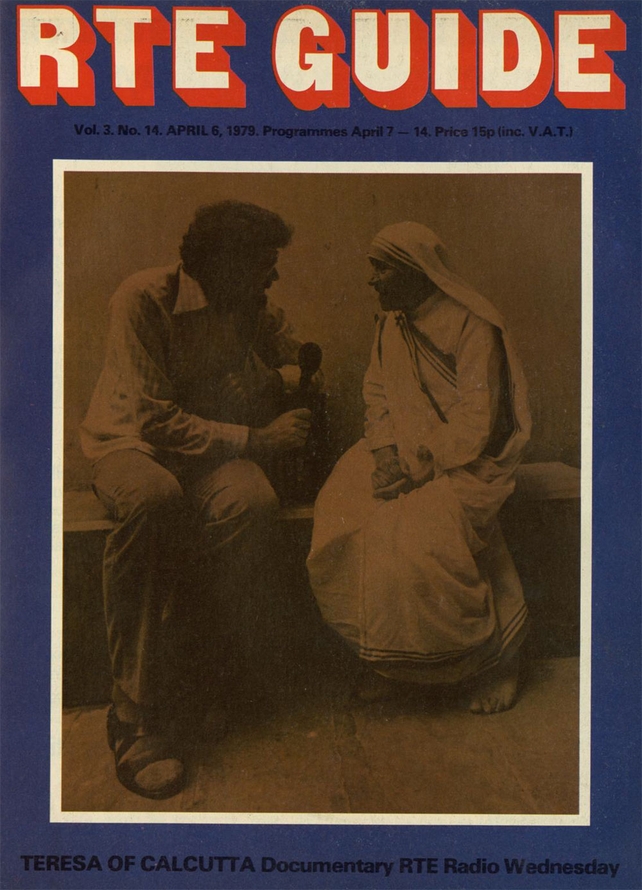 Mother Teresa and Jim Fahy on the cover of the RTÉ Guide, 6 April 1979