Three missionary nuns display their wears on live TV ahead of a charity fashion show.
In 1990 'Kenny Live', hosted by Pat Kenny, featured three missionary nuns modelling a selection of clothing to promote a charity fashion show. Surprising the audience, Sr. Mary O'Brien announces
We are all Sisters
The charity fashion event would be held in Jury's Hotel the following Monday. As the nuns model, they describe their outfits. They also comment about the fact that they have never worn these type of clothes before and never dreamt they would.
Sr. Mary O'Brien, a missionary sister of the Holy Rosary, describes her outfit:
I'm wearing a three-piece, navy and white suit, and a matching hat. All from Clery's.
This episode of Kenny Live was broadcast on 28 April 1990.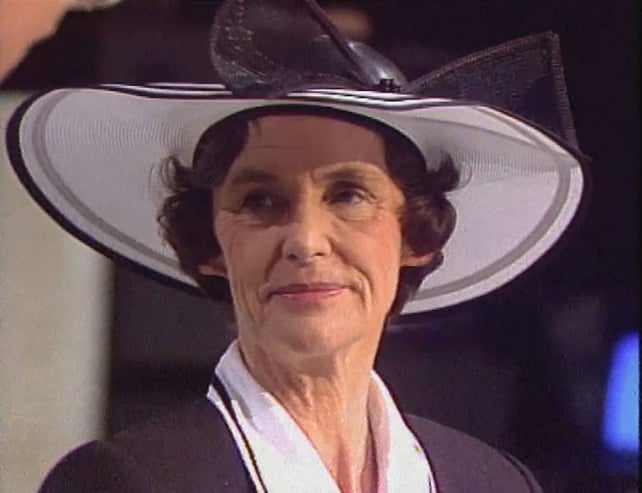 Sr Mary O'Brien