In 1984 Michael Mortell won the Late Late Show Designer of the Year for the third year in a row.
This clip is taken from the Late Late Show broadcast on 29 September, 1984.
The judges for the fashion competition included Geraldine Ranson, Cecily McMenamin, Avril Doyle, Tom Kennedy, Aine O'Connor, David Sassoon and Ib Jorgensen, with Thelma Mansfield compering.
'The Late Late Fashion Show' went on to become a biennial fixture in 'The Late Late Show' calendar and gave an important platform to Irish designers throughout the 1980s and 1990s.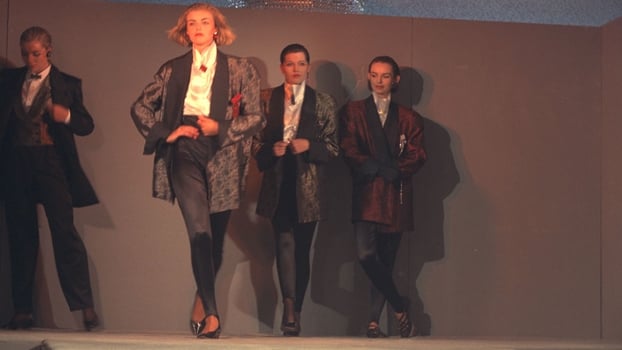 Four models wearing Michael Mortell's creations. Photograph by Eve Holmes.