Three fashion students give their old school uniforms a design makeover.
In 1990 Head to Toe had a look at school uniform styles. Three students from the National College of Art and Design (NCAD), Orla Langan, Louise Elliot and Cynthia Stewart show their old school uniforms and then design three new ones.
The results are revealed in this episode of Head to Toe which was broadcast on 30 March 1990.
I think it's very stylish. I think the students wouldn't mind wearing it.
'Head to Toe' was a weekly lifestyle programme which focused on clothes and fashion. 'Head to Toe' ran for 10 series between 1988 and 1997. The first show was aired on 21 October 1988 and was presented by Frances Duff, Mary O'Sullivan and Marty Whelan. Mary O'Sullivan described the show as "a magazine mix of everything to do with clothes, people, the rag trade in general, personalities, swap shops, the nostalgia scene, people's private collections, country shopping and dressing and budgets and even problems". (RTÉ Guide, 14 October 1988, p.6)
This episode of Head to Toe was first broadcast on 30 March 1990.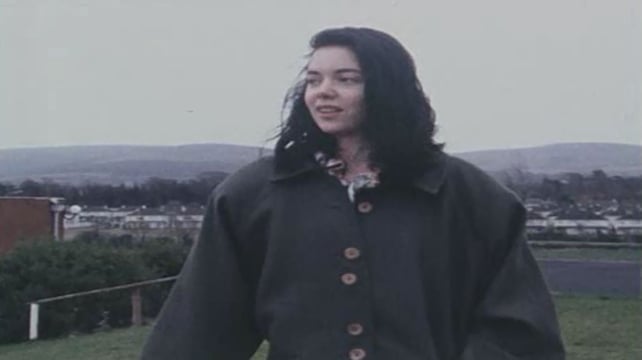 School Uniforms