During her 1974 visit to Ireland, Mother Teresa appeared on Irish television.
In this interview with Nodlaig McCarthy for 'This Week', broadcast on 15 September 1974, she recalls her early calling to Jesus in Skopje and the time she spent in Rathfarnham in Dublin as a young novice.
Mother Teresa went to Loreto Abbey for six weeks to learn English before going to India to be a missionary. She worked for almost 20 years as a teacher in Calcutta, before leaving the Loreto Order to found the Missionaries of Charity in 1950. In her new order, she worked among the poor of India, opening hospices and orphanages. The Missionaries of Charity had 850 sisters at the time of this interview.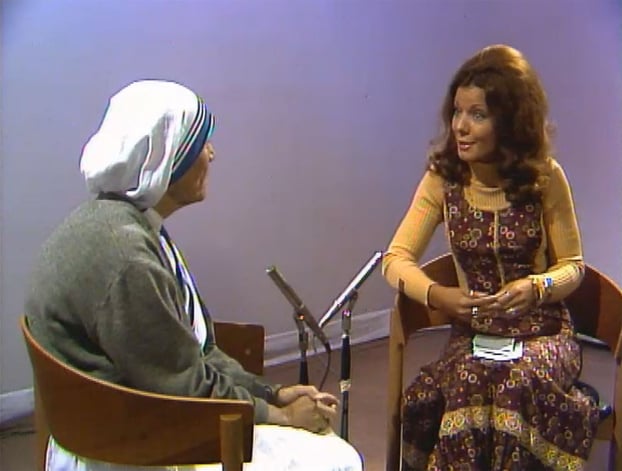 Mother Teresa and Nodlaig McCarthy
This Week broadcast on 15 September 1974. The presenter is Nodlaig McCarthy.