The three day Lough Derg pilgrimage held in August is one of the busiest, but this year has seen a 25% increase in pilgrims, 19% of them first timers.
The Jubilee Year attracted many, but Lough Derg's first advertising campaign, promoting time out for body and soul struck a chord with others.
Publicising Lough Derg will continue, but for spreading the word, the experience of those who return year after year, often travelling great distances is hard to beat.
Eileen Magnier spoke to some of the pilgrims who explain what the Lough Derg experience means for them. One long-serving American pilgrim commenting
It's wonderful, leaving the island you feel wonderful all over, it's just a wonderful experience
An RTÉ News report by Eileen Magnier broadcast on 12 August 2000.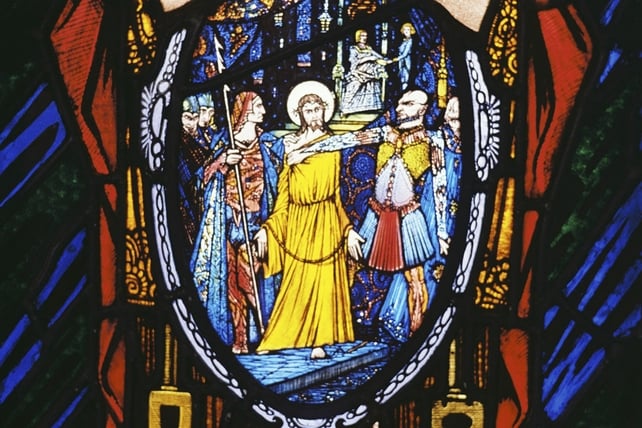 Stations of the Cross by Harry Clarke, Lough Derg (1978)