A new women's hostel complex is being constructed as part of £3,500,000 building project at St Patrick's Purgatory, Lough Derg.
The Island Pilgrimage Centre welcomes pilgrims from June to mid August for penitential exercises, which have been performed for the past 1000 years.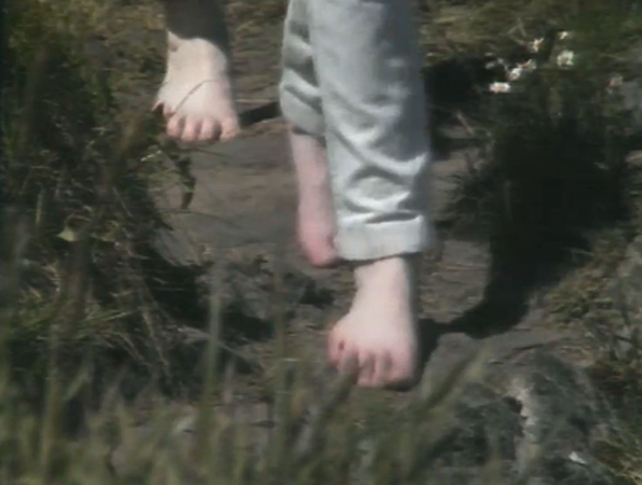 Lough Derg (1986)
Pilgrims begin their own spiritual journeys on the boat to and from the island. Once on the island they participate in barefoot penitential exercises, fast on dry bread and black tea and avoid sleep during their stay on the holy island.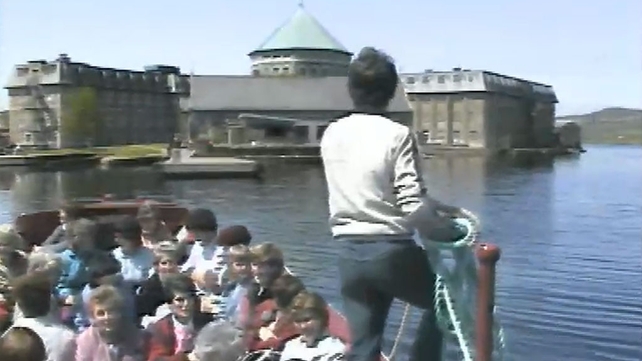 Arriving at Lough Derg by boat (1986)
RTÉ reporter Tommie Gorman lists the various fundraising methods employed to raise finance to construct a new 600 bed women's hostel. The new building will replace the previous hostel built in 1910 which is 'in danger of coming down' according to the prior Monsignor Gerald McSorley
County Donegal's Purgatorium Sancti Patricii or St Patrick's Purgatory is located on an island in Lough Derg, Pettigo, County Donegal.
An RTÉ News report broadcast on 7 June 1986. The reporter is Tommie Gorman.