Pierce Brosnan leaves Remington Steele behind and is in Ireland to make the $5 million gangster film 'Taffin'.
On the set of 'Taffin' Pierce Brosnan talks about the film in which his character is an ex-priest turned debt collector. Brosnan also says that he is pleased to be finished with the American television series 'Remington Steele' after five years.
Pierce Brosnan plays the lead role and sports a very different image to Remington Steele.
The film also features Irish actor Alison Doody who plays Charlotte.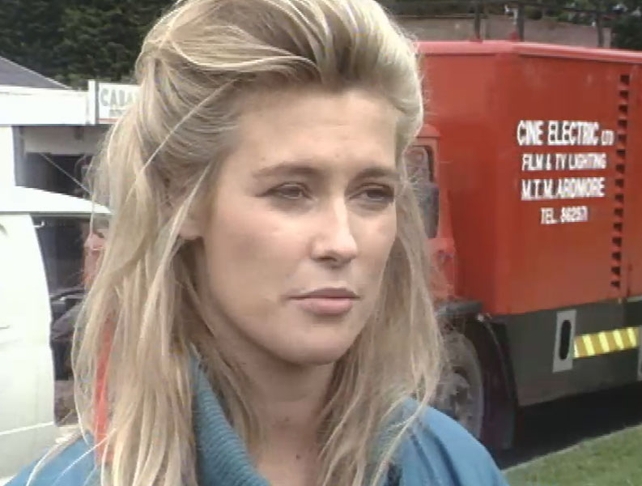 Alison Doody on set of Taffin (1987)
Speaking about Remington Steele, Pierce expresses his regret about the special edition of the show filmed in Ireland. When the episode was broadcast,
RTÉ received a torrent of outraged phonecalls complaining about the phoney accents and the staged twee Irishness which was embarrassing to watch.
Pierse was also embarrassed by the depiction of the Irish in the episode. He is very happy to be finished with Remington Steele after playing the role for five years.
Apologies to Irish people, to all of Ireland.
An RTÉ News report broadcast on 21 August 1987. The reporter is Teresa Mannion.