A look at the attitudes to women working in agriculture in Ireland.
At the Athenry Co-operative Livestock Mart in County Galway, random attitudes to the role of contemporary women in agriculture differ widely. One farmer considers,
A woman in farming today is a total equal to her man counterparts.
Whereas another farmer does not think a woman should attend the livestock auctions at the Mart as her place is at home cooking the dinner.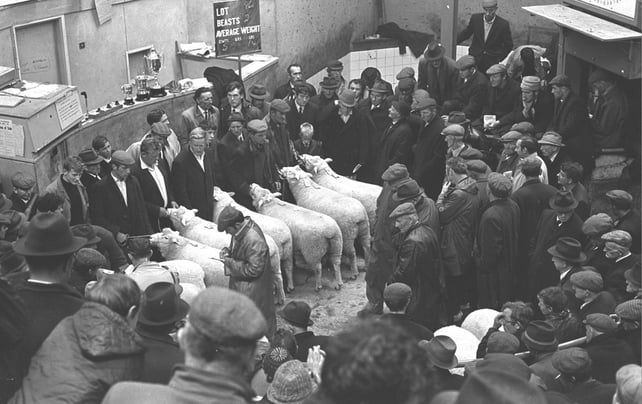 While agriculture may be male dominated in Galway, one woman breaking the mould is Una Blythe who regularly attends the traditionally male preserve of the mart. In her opinion, women do a lot of farm work, but as they do so in the background, their work goes unrecognised.
To some extent, women are to blame for going unnoticed as they have so much work to do that they are too busy to strive for visibility. However, Una believes farming is changing and the young women attending agricultural college will go on to play a more public role in farming.
Mary Keane and her daughter Maureen Hannan run a 60 acre dairy farm near Craughwell in County Galway. Mary's life is as arduous and physically demanding as that of any male farmer.
I don't think it's anything more difficult for a woman to run a farm than a man.
The only thing differentiating Mary and a male counterpart is that she will not go to the Mart.
I'd feel lost there.
A recent survey found a distinct lack of representation of women on the boards of four major co-operatives. If this is to change women need to hold shares in the co-operative so they too can have a voice in the decisions taken. If things are to change for women, they will have to make themselves known so they can be elected and selected to a co-operative.
This episode of 'Landmark' was broadcast on 24 January 1985. The reporter is Nick Coffey.