'Enterprise' looks at the work of Ireland's first female steeplejack Angela Collins.
Reporter Michael Ryan uses a crane to speak to Angela as she works on a chimney. So how does a woman got into this line of work? Michael Ryan also speaks to some of Angela's male employees about how they feel about working for a woman in this traditionally male job.
This episode of 'Enterprise' was first broadcast on 29 November 1971.
'Enterprise' was a series of topical reports on developments in money, industry and science, and how they affect the people of Ireland.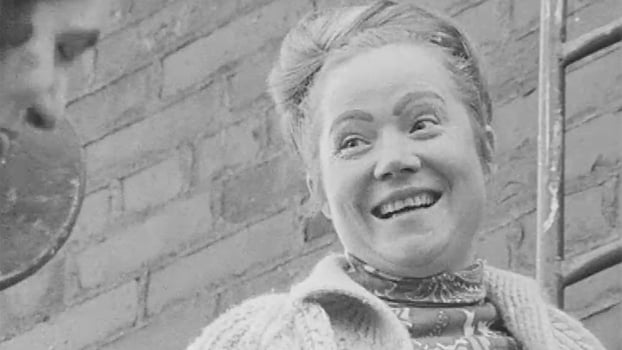 Angela Collins on 'Enterprise'.