Plans are afoot to develop links between Dinish Island off the coast of west Cork and the mainland.
Work is underway for the construction of a new 1,200-foot berthing quay on Dinish Island near Castletownbere in West Cork. The plans also include the building of a bridge connecting the island to the mainland and the construction of a fishmeal plant on Dinish.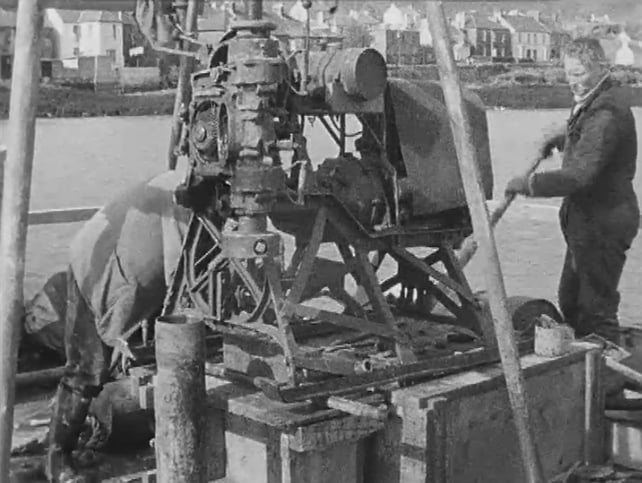 Dinish Island, Castletownbere Development (1962)
The development at Castletownbere was part of a larger plan to develop selected fishing ports, including Passage East in Waterford and Howth Harbour, both of which are featured in this footage.
An RTÉ News report broadcast on 17 April 1962. The footage shown here is mute.