In August 1986 work is completed on the redevelopment of Howth Harbour in North County Dublin.
The work on the harbour began back in 1979 with the cost of the development becoming a political football which was debated by a Dáil Committee. The original cost was estimated at £3.5 million but on completion had risen to £11 million. However, according to the Department of Fisheries, this was money well spent.
RTÉ News spoke to Liam Kavanagh Minister for Forestry, Tourism and Fisheries who puts the increased cost of the development largely down to inflation.
The Port now is classed amongst Europe's best.
Minister Kavanagh was in Howth to officially open the harbour on board a new lifeboat and unveiled a plaque to mark the occasion.
An RTÉ News report by Mary Fanning broadcast on 23 August 1986.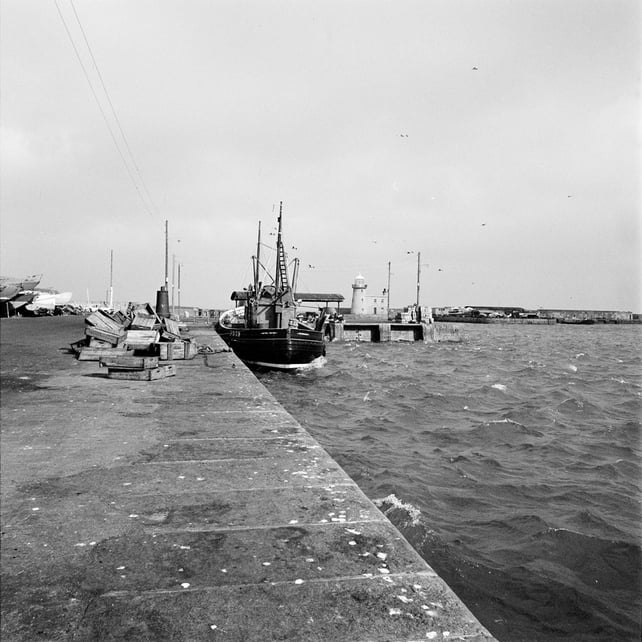 Pier at Howth, County Dublin (1968)