Composer and conductor Brian Boydell talk about his education and the impact it had on his subsequent career in music.
Born in Howth in Dublin on St Patrick's Day 1917, Brian Boydell attended the Rugby School in England, where, inspired by his music teacher Kenneth Stubbs, he began composing music.
His first opus was a setting of a poem 'Wild Geese', written by Hugh Lyon the headmaster of Rugby School. While he did not particularly enjoy his schooldays, by the time Boydell left Rugby, he had written a number of songs.
One of those songs is still alright I think.
Attending Rugby School Boydell says made him ardent nationalist and he is amused to recall one of his housemaster's reports warning that he,
Must not make his nationality an excuse for his behaviour.
Brian Boydell won a choral scholarship to Clare College in Cambridge and had the duty of training the college chapel choir. Although he was studying chemistry, he spent his entire time at Cambridge University perusing music; he carried out his scientific work during the holidays.
He became a member of the Cambridge University Madrigal Society directed by Boris Ord and this is where Boydell's enduring love of Renaissance music began. He also ran the College Music Society.
Brian Boydell was Professor of Music at Trinity College Dublin from 1962 to 1982, a conductor of the Dublin Orchestral Players and a Fellow of the Royal Irish Academy of Music. He founded and directed the Dowland Consort, a choral group that sang vocal music from the Renaissance and early Baroque period. He was a prolific writer and broadcaster on the subject of music and also performed on RTÉ Radio and Television.
This episode of 'Profile' was broadcast on 13 November 1995. The presenter is Bernadette Comerford.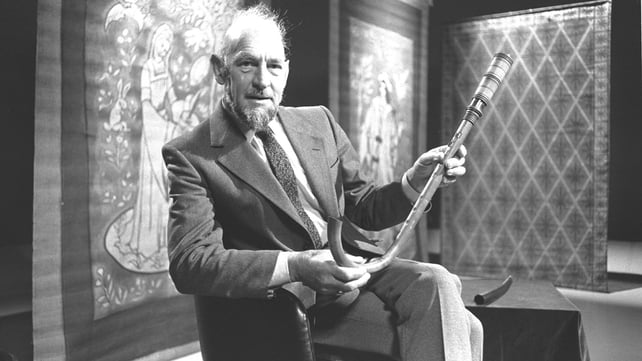 Brian Boydell on the set of RTÉ Television's 'Musica Reservata' in 1971.