Statue of Irish writer finds a new home at the Civic Museum in Galway.
The statue of the Galway born writer Pádraic Ó Conaire (1882 – 1928) has been kissed, photographed and attacked almost more times than anybody can remember and today he was placed in a brand new museum - for safekeeping.
The statue has held pride of place in Eyre Square for almost 80 years. One of Galway's best known landmarks is being moved to the Civic Museum. Some locals and visitors are disappointed by the half mile move from outside City Hall to the new museum.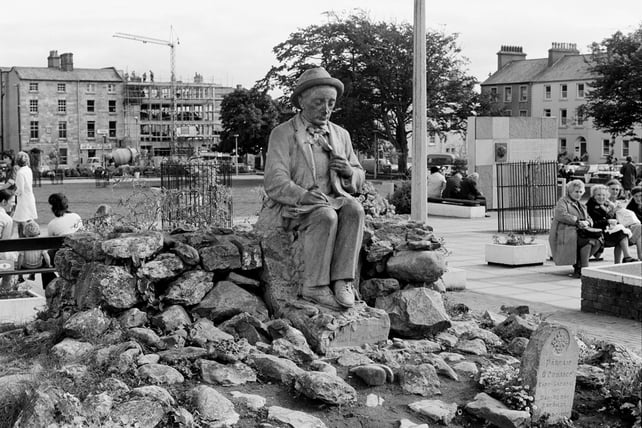 Pádraic Ó Conaire statue, Eyre Square (1974)
Brendan O Heaghra Press Officer with Galway City Council describes the need to move the statue as "unfortunate". The decision to relocate the figure of Pádraic Ó Conaire came after the it was attacked and vandalised on three occasions. In 1999 the statue was decapitated.
Galway City Heritage Officer Jim Higgins says that the statue will be well preserved and well looked after in its new home. There are plans to place a replica of the statue on Eyre Square at a cost of €130,000.
The original statue cost £700 and was unveiled by Éamon de Valera in 1935.
An RTÉ News report broadcast on 28 June 2006. The reporter is Jim Fahy.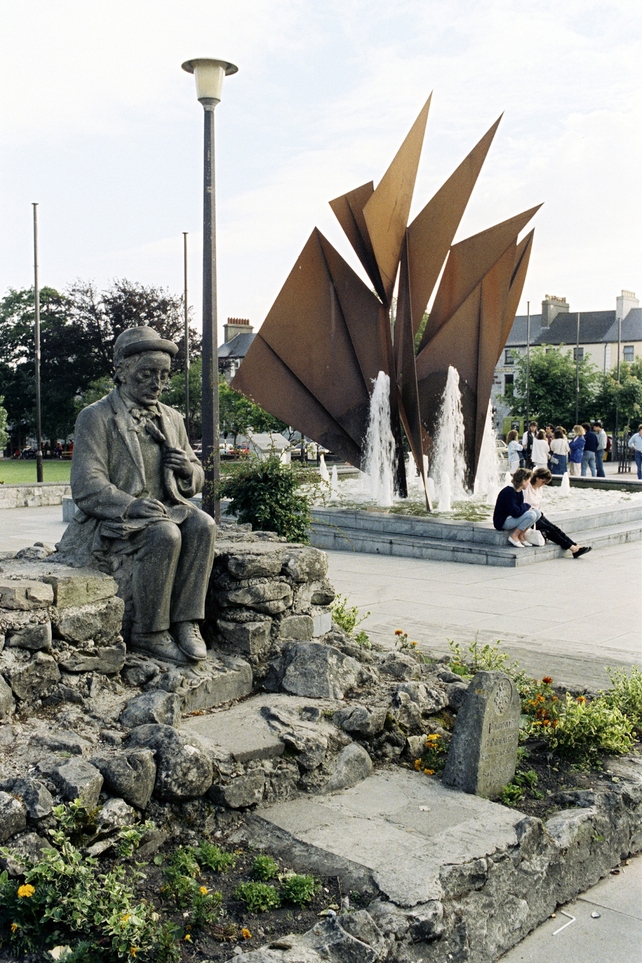 Pádraic Ó Conaire Statue, Eyre Square (1987)