A day out at the annual event to honour Saint Moling in the village of St Mullins in County Carlow.
Pattern day rituals take place in the local graveyard and pilgrims also visit the nearby holy well to place their heads under the water and to drink a glass of water from the well.
The pattern day is a major social event with many people from neighbouring areas attending. This helps to connect the rural community. Reporter Father Peter Lemass wonders whether the sideshows and stalls that have grown up around the religious event distract people from the original purpose of the day. He speaks to people who have travelled to the event to find out what they think.
For many people, the visit is an annual pilgrimage. For others, who have not taken part in any of the religious ceremonies, they are visiting St Mullins purely for the day out. When Father Lemass asks one woman whether she thinks a graveyard is a good place to have a social life she replies
Yes I think it's beautiful.
Father Lemass concludes that the day in St Mullins is not just another excuse for drinking and gambling, as attendees are still aware they are at a holy event and are celebrating a holy day. This particular pattern day reinterprets a traditional Catholic practice in the context of the 1960s without losing what was of permanent value in the old way.
A 'Radharc' report broadcast on 20 February 1966. The reporter is Father Peter Lemass.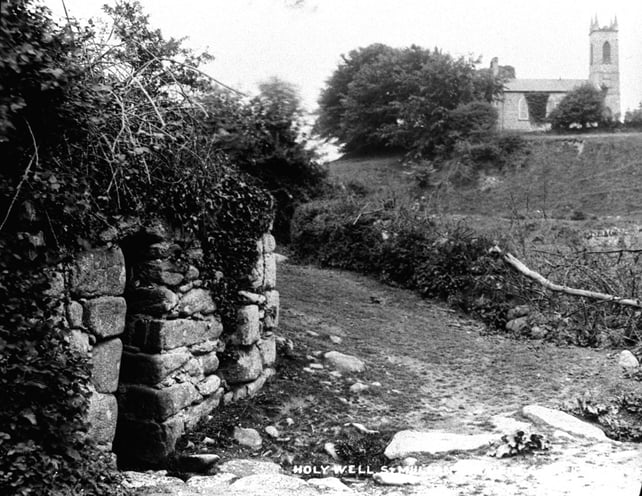 Saint Moling's Well in St Mullins.