Clothing conventions for a First Holy Communion and the style and trends of the dress.
A look at the tradition of dressing children for the occasion of a First Holy Communion and the cost of outfits for boys and girls.
Sometimes an unjustifiable amount of money was spent on clothes for the day. A tradition that has been carried on for decades.
'Head to Toe' went to Dublin city centre to see what children would be wearing on their big day in 1993. In Grafton Street members of the public describe what they wore for their first communions.
Carol Flynn fashion correspondent for the 'Evening Press' says that mothers buy practical clothes for boys but that the custom of the white dress is very important for girls.
A pretty white dress is the traditional item. They want their little darling to look like a white angel walking down the aisle on their communion day.
Jill Kelly of Switzers department store says that 9 times out of 10 price doesn't come into it when dressing a child for their communion.
This episode of 'Head to Toe' was broadcast on 16 February 1993. The presenter is Barbara McMahon.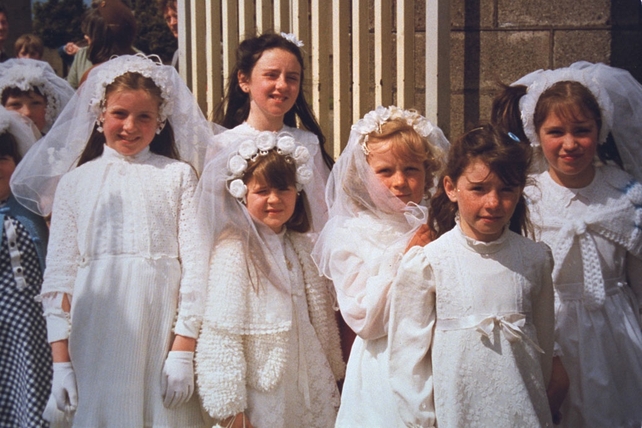 First Communions (1980s)