In his first television statement in 14 years the former Bishop of Galway Eamonn Casey says he is deeply sorry for the grave hurt he caused in the past.
Speaking from his new home in Shanaglish in County Galway, the 78-year-old said he was very pleased to be back in Ireland and asked for privacy as he starts his retirement and his new life.
I regret that in the past I let a number of people down. It caused great hurt to some and for that I am deeply regretful and sad.
Eamonn Casey had fled Ireland in a storm of controversy in 1992 when it was discovered that he had fathered a son named Peter with Annie Murphy.
An RTÉ News report broadcast on 9 February 2006. The reporter is Jim Fahy.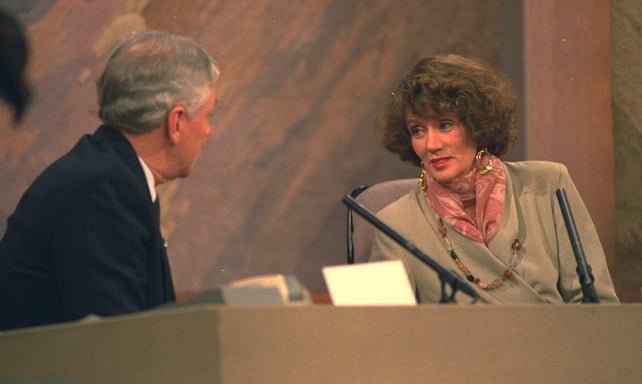 Annie Murphy speaking to Gay Byrne on The Late Late Show (1993)