The interaction of Pope John Paul II with the young people of Ireland in Galway.
Young people of Ireland, I love you
The young congregation reacts with an outburst of applause.
Pope John Paul II arrived in Ireland in September 1979 for a three day visit. The first Pontiff to visit Ireland during his three day stay, he visited Dublin, Drogheda, Clonmacnoise, Galway, Knock, Maynooth and Limerick.
This mass was broadcast live on both television and radio 30 September 1979.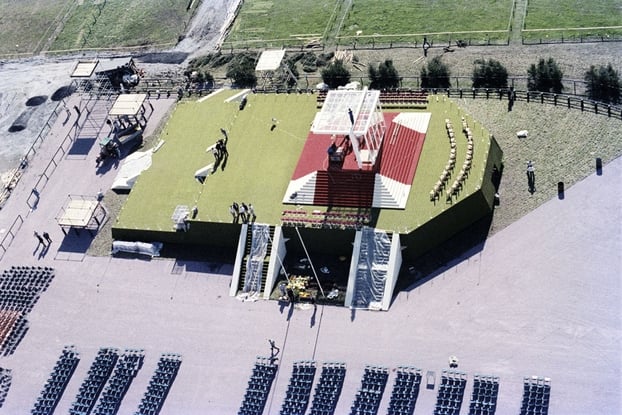 Site of Papal Mass in Galway (1979)