Modifications to the Aer Lingus aircraft bringing Pope John Paul II to Ireland include fitting a bed and dining area.
An Aer Lingus Boeing 747 the Saint Patrick has been fitted out with a papal suite including a bedroom and a dining room. The four provinces are represented on the dining table with glass from Munster, silverware from Leinster, China from Connaught, and a handmade crochet tablecloth from Ulster.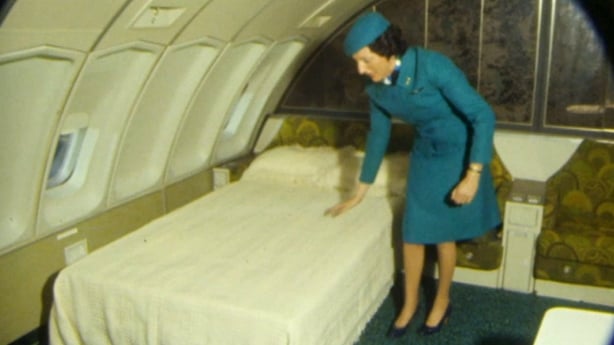 Preparing The Pope's Plane (1979)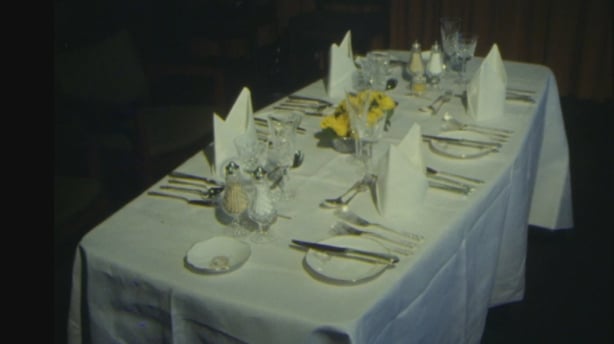 Pope's Dining Table on board the St Patrick (1979)
The crew were also being taken through their final instructions.
For them of course, the Saturday and Monday flights are the most important in their lives.

An RTÉ News report broadcast on 27 September 1979. The reporter is Carroll McHugh.
Pope John Paul II visited Ireland from 29 September to 1 October 1979.
Aer Lingus documentation published by their press office outlined the features fitted to the Saint Patrick plane.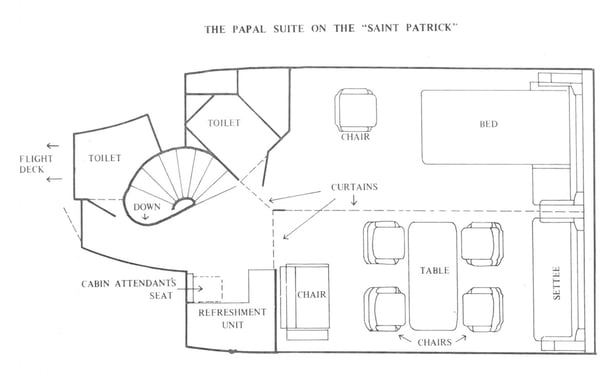 Papal Suite