After celebrating mass at the Phoenix Park in Dublin, Pope John Paul II takes to the popemobile to bless in excess of a million worshippers.
Pope John Paul II emerges from the vestry area flanked by clergy and security and makes his way on foot to the popemobile all the while blessing those he passes along the way.
To be glimpsed however briefly by some all of this immense multitude.
He enters the popemobile to applause from the crowd. People catch a glimpse of the pontiff as the motorcade moves off.
For many people here in the Phoenix Park, it's been very close to being the longest day and this is the moment for so many when it's worth it for themselves to see the Pope.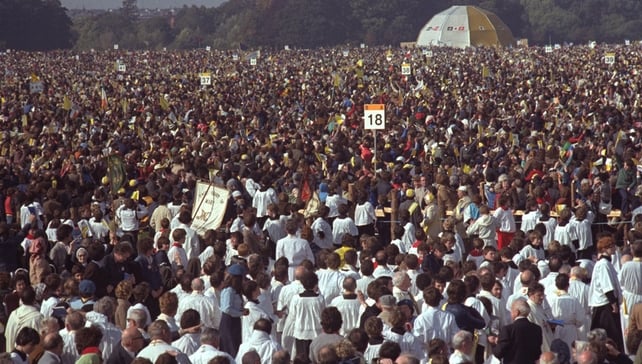 Crowds in the Phoenix Park for the Pope's visit (1979)
The motorcade makes its way through the immense crowd to cheers and excitement in anticipation of catching a glimpse of Pope John Paul II.
It's Hill 16 multiplied by a thousand.
'Papal Visit to Ireland - Mass at the Phoenix Park' was broadcast on 29 September 1979. The commentator is Brian Farrell.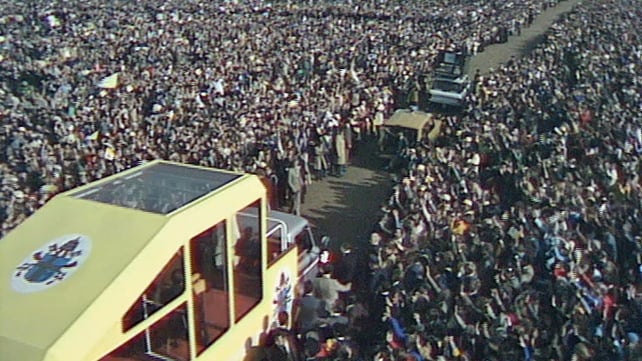 Popemobile in the Phoenix Park (1979)
Pope John Paul II visited Ireland from 29 September to 1 October 1979.