In 1966 Terry Wogan visited Kinsale, Co. Cork for the 'Discovery' programme.
In this clip Wogan describes Kinsale and comments that it looks more like an English fishing village than an Irish one. The beauty of Kinsale has attracted many visitors from England and English accents can be heard about the town.
On the south coast 18 miles from the city of Cork, this is an old, quaint, quiet, picturesque, little fishing town with ancient buildings, 18th century houses, narrow winding streets and lanes that lead down to the beautiful, natural harbour of Kinsale.

This episode of 'Discovery' was broadcast on 6 October, 1966.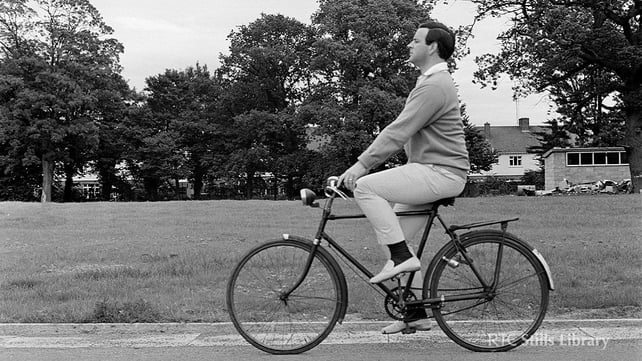 Broadcaster Terry Wogan (1967)
Born in Limerick in 1938 Wogan began his career at RTÉ, first in radio and later as presenter of shows such as Jackpot, a light entertainment quiz show. Wogan also commentated for radio on the visit of President Kennedy to Ireland in 1963. In 1966 he was approached by BBC and made the move to England where he had a distinguished career in both radio and television.