A seventeen-hour drumming marathon was held on Westmorland Street in Dublin to mark the start of the seventeenth year in captivity for the Birmingham Six.
In 1975 Hugh Callaghan, Patrick Joseph Hill, Gerard Hunter, Richard McIlkenny, William Power and John Walker were sentenced to life imprisonment in Britain for a series of bombings that took place in Birmingham, England.
Maggie McIlkenny daughter of Richard McIlkenny was in Dublin for the event. She is unhappy with the media speculation over of the imminent release of the six men. She has been told by the Director of Public Prosecutions that nothing will happen before March next year. She definitely does not believe her father will be out of prison before Christmas.
An RTÉ News report by Una O'Hagan broadcast on 17 November 1990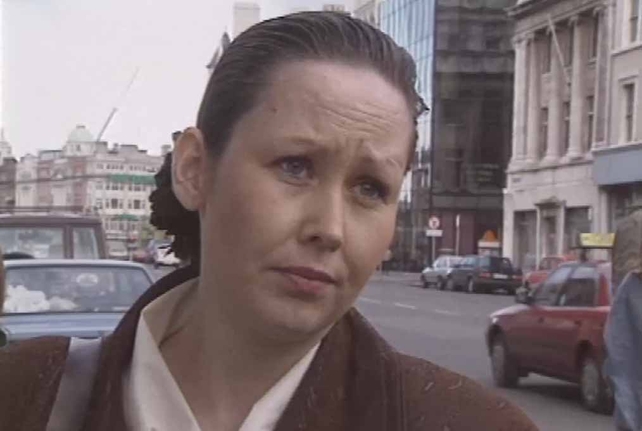 Maggie McIlkenny in Dublin,1990