The Guildford Four were released on 19 October 1989 when their convictions for the 1974 Guildford pub bombings were quashed at the Old Bailey in London.
Gerry Conlon, Paul Hill, Patrick Armstrong and Carole Richardson had been falsely accused of the attacks on two pubs, which were carried out by the Provisional IRA. Five died and more than 60 were injured.
The Guildford Four confessed under torture to the bombings, but later denied it. Despite unsuccessful attempts at appeal, documents later emerged suggesting that the police had fabricated evidence and the four were released. Paul Hill was re-arrested in connection with the murder of a British soldier, but later released on bail. This conviction was quashed in 1994.
An RTÉ News report broadcast on 19 October 1989.
Anne Doyle reads the headlines and Brendan Wright reports from London, where Conlon's sister Bridie Brennan speaks on behalf of all his relatives.
The image above shows Gerry Conlon and Paul Hill on 'The Late Late Show' two weeks later. Conlon died this summer at home in Belfast. Richardson died last year.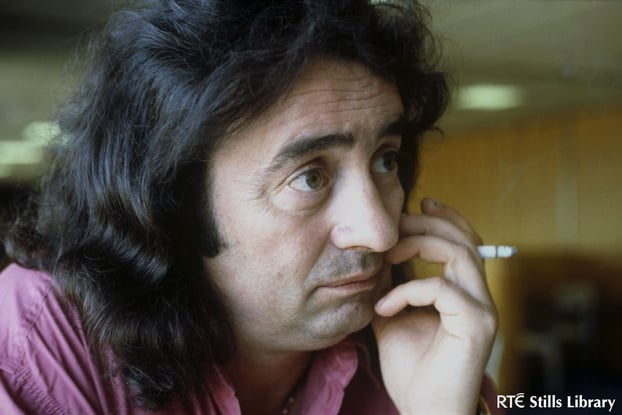 Gerry Conlon in 1997.