The town of Virginia, County Cavan wins the top prize at the Tidy Town Awards.
Top marks for Virginia with 92 marks out of 100 and the prize as Tidy Town winners 1965 for the second year in succession. So what's their secret?
Attention to detail, hard work and the spirit of the people have brought the prize back to the Cavan town for the second year running. Reporter Kevin O'Kelly chats to Harry McQuaid and Andrew Clarke of the Virginia Tidy Towns Committee.
Clarke comments
We realise here that we have a really beautiful town and we want to make it even more beautiful... Virginia was always a tidy town.
This episode of Newsbeat was broadcast on 3 September 1965. The reporter is Kevin O'Kelly.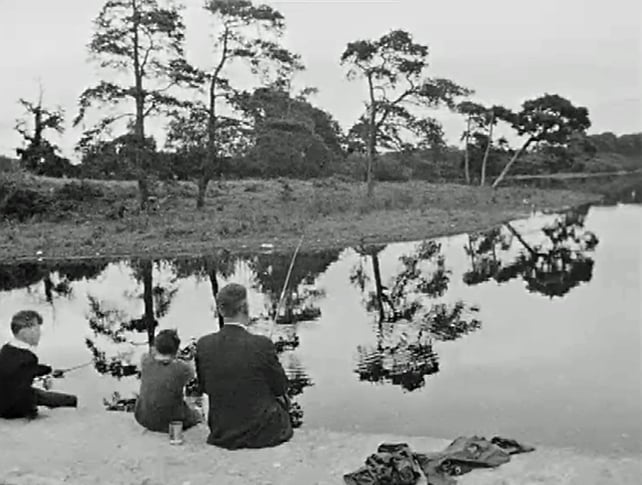 Fishing at the lake shore in Virginia, County Cavan (1965)