In 1985 the Irish government contributed £250,000 to the Live Aid fund. The cheque was presented to Bobby Gahan, RTÉ Assistant Director-General and Chairman of the Irish Trustees Live Aid Fund.
This donation was unique in that very few other governments made such a financial contribution.
The Taoiseach Garret FitzGerald describes the generosity of the Irish people as an
extraordinary response out of all proportion to any other country in the world.
On 20 September 1985, a cheque for over £7 million was presented to Bob Geldof by President Hillery, as the Irish contribution to Live Aid.
An RTÉ News report broadcast on 29 July 1985. The reporter is Michelle McCaughren.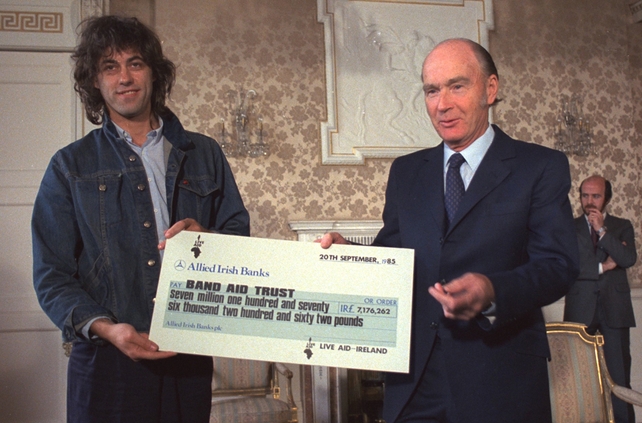 Bob Geldof Receives Cheque from President Hillery (1985)