Live Aid benefit concert, organised by Midge Ure and Bob Geldof, took place on 13 July 1985.
The event was organised to raise money for famine relief in Ethiopia. This was a huge undertaking with concerts taking place simultaneously in London and Philadelphia, and televised around the globe. Phil Collins played at both London's Wembley Stadium and Philadelphia's JFK Stadium. Other acts who performed at the concerts included David Bowie, U2, Duran Duran, Madonna and Paul McCartney.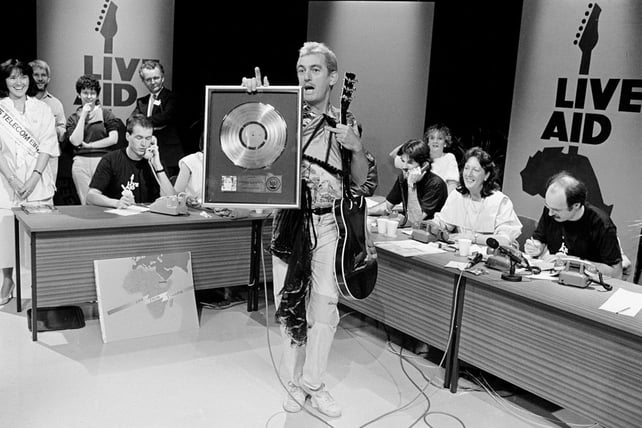 Shay Healy on Live Aid for Africa (1985)
Television channels around the world broadcast the live feeds from both London and Philadelphia. This RTÉ News footage shows the operation behind the scenes at RTÉ Donnybrook where telephone donation lines had been set up to collect money in support of the famine victims. Viewers were invited to call in with pledges of donations and to bid on items for auction. In the days before internet banking we also see a couple donating money at the Allied Irish Bank in Donnybrook.
Broadcaster Vincent Hanley presented RTÉ Television's coverage of Live Aid, 'Live Aid for Africa'. Producer Niall Mathews went on to win a Jacob's Award for this programme in 1986.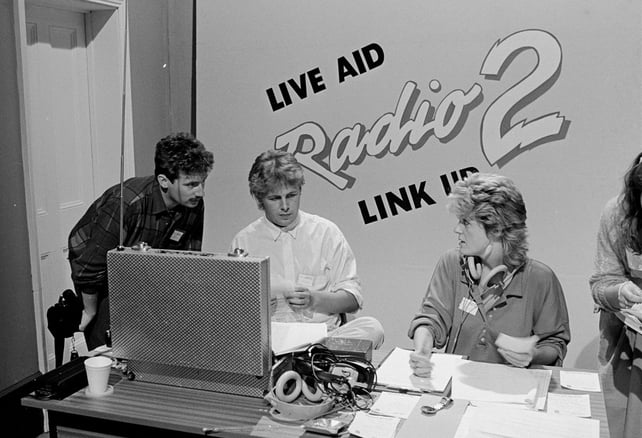 Barry Lang and Ian Dempsey 'Live Aid' (1985)
Following the event President Hillery presented Bob Geldof with a cheque from the Irish people for £7 million.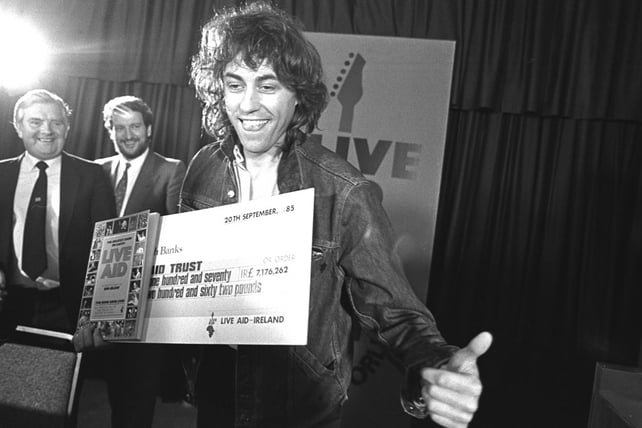 Bob Geldof with Live Aid cheque (1985)