A visit to Dublin Zoo in 1980 to meet some new arrivals.
Deirdre Purcell pays a visit to Dublin Zoo and reports on some new arrivals.
Monkeys, Judy and Congola, introduce their new son Toby, born on 20 February. In the giraffe pen, Diarmuid, a first brother for Patricia and Grainne, was born on 1 March to Sleepy and Jock.
We also meet a gaggle of three month old cereopsis geese, a three month old kangaroo, and two newly born jaguars, Sadhbh and Ciara.
An RTÉ News report by Deirdre Purcell broadcast on 13 March 1980.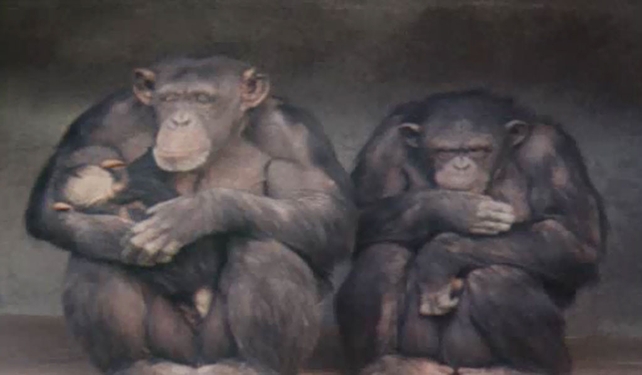 Monkeys at Dublin Zoo (1980)