A visit to Dublin Zoo to meet some new arrivals.
Monkeys, Judy and Congola, introduce their new son Toby, born on 20 February. In the giraffe pen, Diarmuid, a first brother for Patricia and Grainne, was born on 1 March to Sleepy and Jock.
Judy and Congola are pleased to announce the birth of their son Toby.
Among the other new arrivals are a gaggle of three month old cereopsis geese, a three month old kangaroo, and two newly born jaguars, Sadhbh and Ciara.
An RTÉ News report broadcast on 13 March 1980. The reporter is Deirdre Purcell.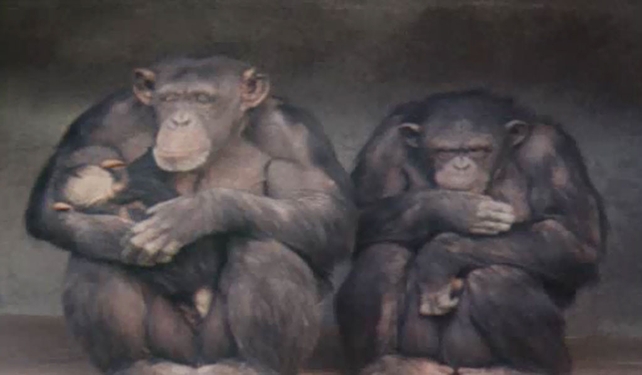 Monkeys at Dublin Zoo (1980)