A look back to 1975 at a pioneering local community television channel in West Dublin.
This 'Seven Days' report visits the studios of Ballyfermot Community Association Television (BCA TV) as the Ballyfermot Community Association prepare for their weekly.
Television here, divested of its complexity and mystique, and helping a community to discover itself.
The Television Centre in Ballyfermot doubles as the office of the local relay company which collects the rentals for piped TV. 'Seven Days' shows preparations under way as the transformation takes place from office to TV studio in preparation for tonight's programme.
The show provides a mix of local news, sport, music and entertainment. Singer Gerry Doyle is pictured getting his make-up done as he prepares to perform the opening number on the show. Scripts are being completed and schedules being finalised ahead of the broadcast with the programme content organised and put together by the Television Sub-Committee of the Ballyfermot Community Association.
The local relay company provides all the technical equipment.
Guests on tonight's show include Irish international rugby player Fergus Slattery. This interview will be followed by local news from the various street committees in Ballyfermot. Mary Farrell is the key coordinator of content for the station. The programme anchor man is John Hammond, who introduces the musical act 'Golden Dawn'. In local news Tommy Phelan is interviewed about the type of school developments that the local community would like to see for the area.
This report by Seven Days was broadcast on 27 February 1975.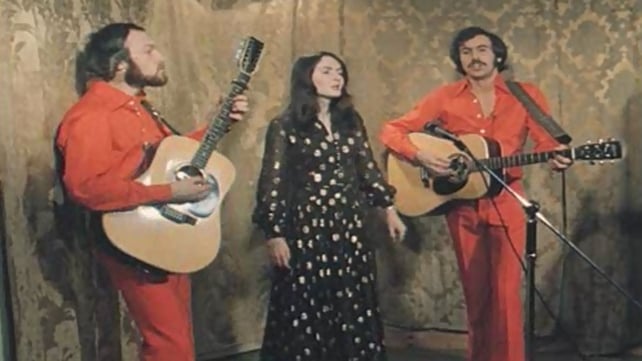 Golden Dawn on BCA TV (1975)
'Seven Days' began broadcasting on 26 September 1966 and was RTE television's flagship current affairs programme for ten years. The programme's young production team was made up of producer Lelia Doolan, directors Eoghan Harris and Dick Hill, and reporters John O'Donoghue, Brian Cleeve and Brian Farrell.
Muiris Mac Conghail became producer of '7 Days' in 1967 when the programme was merged with another current affairs programme, 'Division'.