The role of libraries is changing and at the new Ballyfermot library visitors are in for a multimedia experience.
The new Ballyfermot library is about more than just books offering music, art, study areas, games, TV, and drama classes open to people of all ages.
Librarian Frances Newman explains the ethos of the new library and outlines the services on offer at the new state of the art library.
Ballyfermot library merely reflects the changing trend in libraries at the moment... The first thing that hits you when you walk in the library is our multimedia approach.
Reporter Pat Butler also chats to some of the younger visitors to the library to get their views on the services on offer.
Opened in June 1981 the Ballyfermot library is the largest public library of its kind in Ireland, and is inspired by the success of the giant Pompidou Centre in Paris.
'Ireland's Eye' reports on 14 October 1981.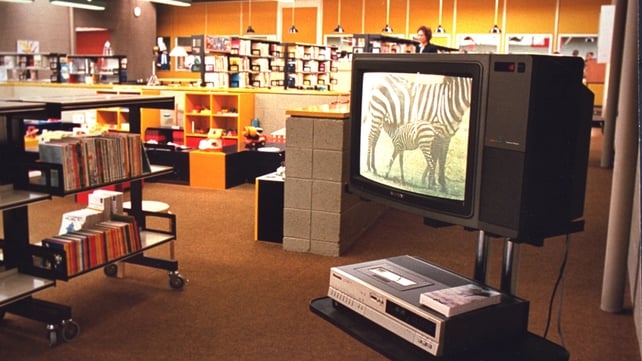 Ballyfermot Public Library