11th century Viking house discovered near Four Courts.
Archaeologists have found the first evidence of a Viking settlement on the Northside of Dublin. A Viking house dating from the 11th century was unearthed during excavation works near the Four Courts and could be part of an early northern suburb of the city.
The archaeological dig found the equivalent of a 3 bedroom, semi-detached, Viking house. The remains of over 200 Viking houses have been found in Dublin city centre, but this is the first on the northside of the city.
Reporter John Kilraine speaks to archaeologist Colm Moriarty, and Dr. Pat Wallace of the National Museum of Ireland, about the discovery.
An RTÉ News report broadcast on 26 January 2010.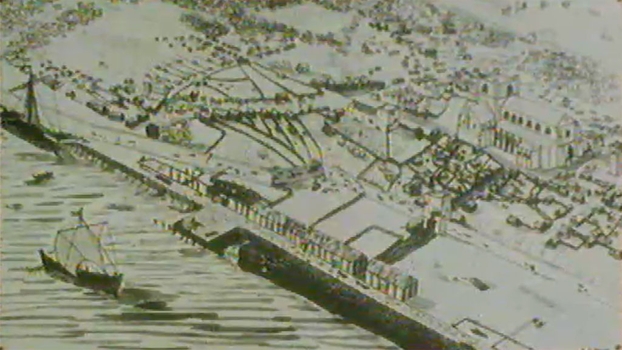 Viking Settlement at Wood Quay