Princess Grace of Monaco flew into Dublin on 18 October 1979 for the Dublin Theatre Festival. She was performing for one night only, 'Birds, Beasts and Flowers' with English actor John Westbrook.
The show was devised by John Carroll and consisted of selections from prose and poetry by authors including William Blake, Walt Whitman and James Stephens. It was staged in the Edmund Burke Hall at Trininty College Dublin the following night.
Once a Hollywood regular, Princess Grace's stage appearances had been few and far between since her marriage to Prince Rainier of Monaco in 1956. The event was a coup for the Dublin Theatre Festival and sold out.
This RTÉ News report from 18 October 1979 shows Princess Grace being greeted at Dublin Airport by festival director Brendan Smith and organiser Michael Colgan.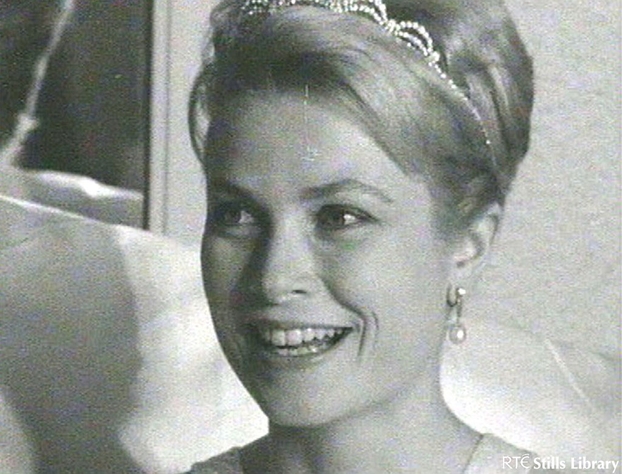 Princess Grace in Dublin in 1961