The Lord Mayor of Dublin Fergus O'Brien and An Taoiseach Charles Haughey were in attendance at the opening of the 1980 Dublin Theatre Festival.
The Garda band provided the music at an event in the Mansion House, Dublin to launch the Dublin Theatre Festival.
Commenting at the event Taoiseach Charles Haughey says
This festival is now pre-eminent amongst festivals and it has achieved this distinction not only from its past achievements but from the promise of this particular year's programme. The festival has shown an amazing capacity to survive over the years and I think we could all look upon it as a barometer of the cultural revival and awareness which has taken place here in Ireland
Haughey also reassures festival organisers of continued financial backing for the festival from his government.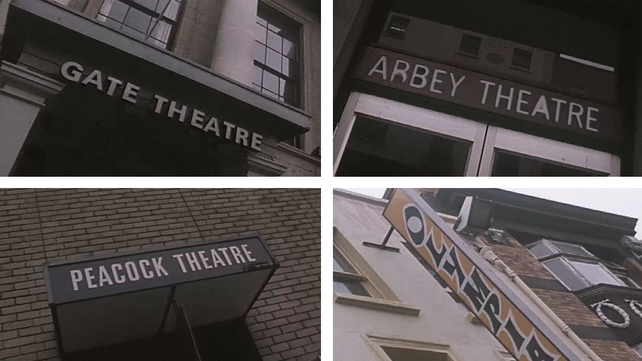 Dublin Theatres
The theme of the 1980 festival is Irish writing with nine new Irish plays, three new Irish musicals, and an adaptation of a Gaelic bestseller among the forty productions.
An RTÉ News report broadcast on 29 September 1980. The reporter is Ted Kenny.