On 17 May 1974 a series of car bombs exploded in Dublin and Monaghan, in what was to be one of the worst terrorist attacks in 'the troubles' killing 33 and injuring almost 300 people.
The first bomb went off at 5.28 pm on Parnell Street; the second at 5.30 pm on Talbot Street; and the third at 5.32 pm on South Leinster Street.
A fourth car bomb exploded at 7.58 pm in the town of Monaghan.
In 1993 the Ulster Volunteer Force (UVF) claimed responsibility for the attacks.
This RTÉ News footage from 17 May 1974 shows the devastation and damage on the streets of Dublin in the aftermath of the explosion.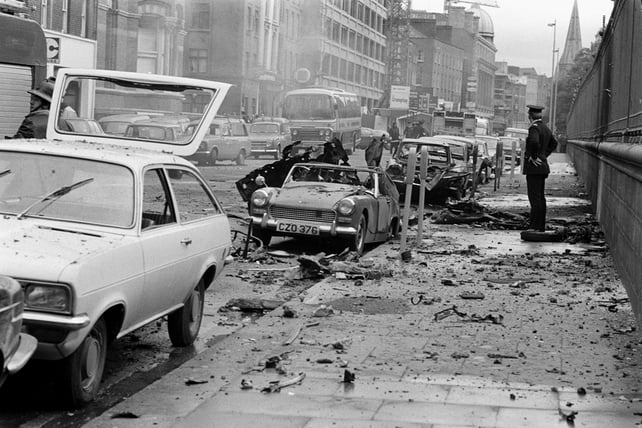 South Leinster Street, Dublin.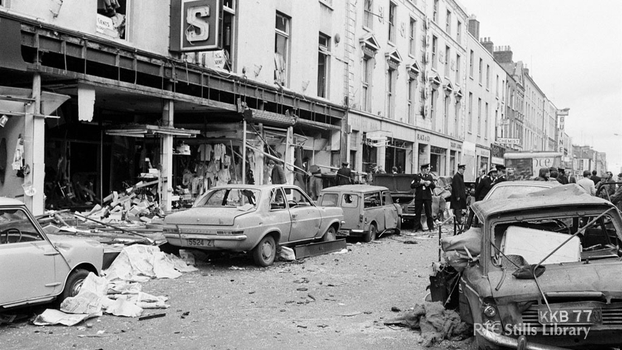 Talbot Street, Dublin.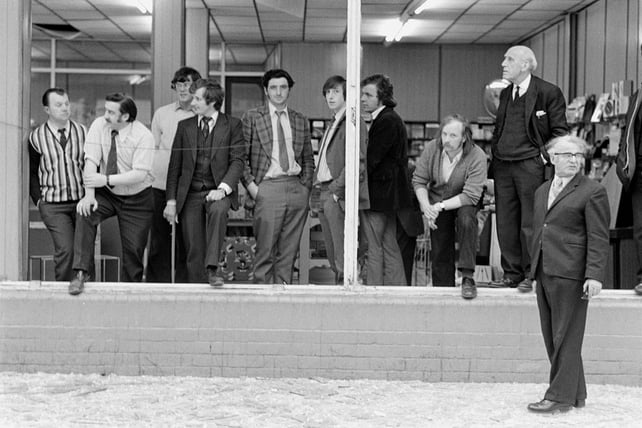 A line of men stand behind the remains of a shattered window, in a shop on Talbot Street.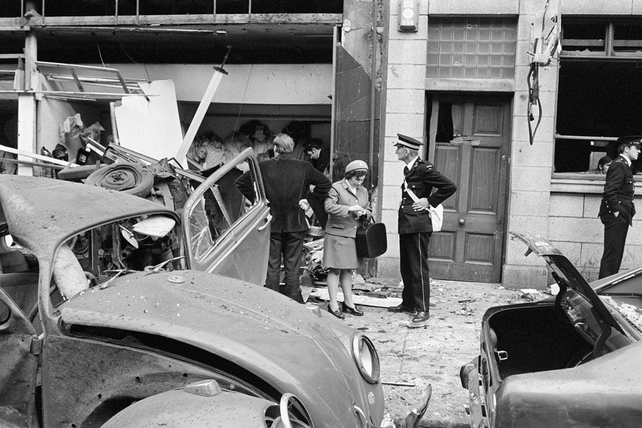 Aftermath of bomb in Talbot Street.
Photos by Tom Holton taken on 17 May 1974.