Twenty nine years after the Dublin and Monaghan bombings the inquest into the events is formally reopened.
The Dublin City Coroner has decided to formally reopen the inquest into the twenty six people who were killed in the Dublin bombings in May 1974. The relatives' committee 'Justice for the Forgotten' has welcomed the decision. The inquest which may also cover those who died in the Monaghan bombs are expected to get fully underway in the autumn after the publication of the Barron Inquiry.
Relatives of those who died in the Dublin bombings were at the Coroner's Court, where almost thirty years ago, the original inquest had been opened but was adjourned without a verdict. Coroner Dr Brian Farrell formally reopened the inquest.
Relatives have been frustrated by the lack of progress but are hopeful that the truth will be revealed.
It's taken twenty nine years which everyone will agree is an absolutely appallingly long time to wait.
Solicitor for 'Justice for the Forgotten' Greg O'Neill describes the reopening of the inquest as recognition for the families from "Official Ireland".
An RTÉ News report broadcast on 20 June 2003. The reporter is Charlie Bird.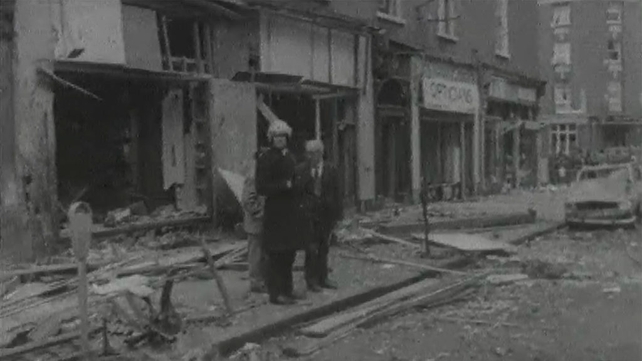 Dublin Bombings (1974)