Remembering the victims of the Omagh bombing, a look back to eye witness accounts of the devastation that ensued.
One local woman who was at Market Street at the time of the explosion describes the absolute carnage and compares the scenes to cattle being driven to the slaughterhouse.
Another man describes his search for his wife and young child amongst the devastation.
Amongst the chaos and devastation a woman describes witnessing the reunion of a mother and child as the most wonderful thing.
This episode of 'This Week' presented by Mary Calpin was broadcast on the 16 August 1998, the day after the Omagh bombing.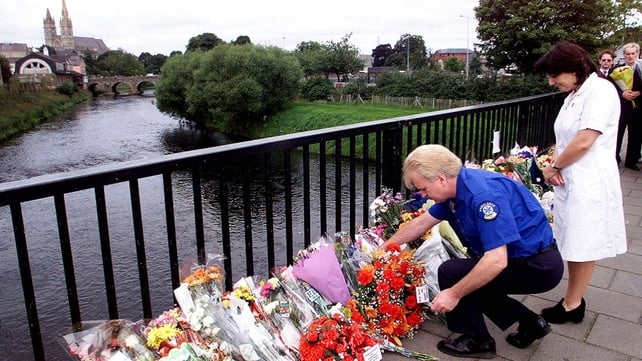 Ambulanceman Tony McLaughlin and Nurse Olive Wylie