Witness accounts of the devastation following a car bomb in Omagh that killed 29 people and injured hundreds.
The bombing took place on the 15 August 1998 and was carried out by the Real Irish Republican Army.
It was just carnage all over the place. Children crying for their mothers. People coming looking for their families. People cut. It was just... it will never leave me I just can't believe it has happened.
One local woman who was at Market Street at the time of the explosion describes the absolute carnage and compares the scenes to cattle being driven to the slaughterhouse.
Another man describes his search for his wife and young child amongst the devastation.
Amongst the chaos and devastation a woman describes witnessing the reunion of a mother and child as the most wonderful thing.
This episode of 'This Week' was broadcast on the 16 August 1998, the day after the Omagh bombing.
The reporter is Mary Calpin.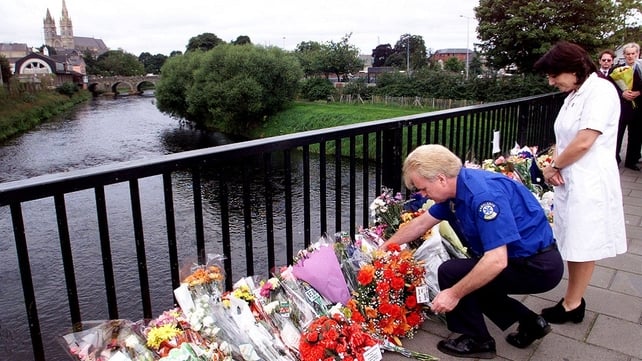 Ambulanceman Tony McLaughlin and Nurse Olive Wylie