RTÉ Radio broadcast this statement from Taoiseach Liam Cosgrave on 17 May 1974 following the bombings in Dublin and Monaghan.
Car bombs had exploded in three Dublin city-centre locations, Talbot Street, Parnell Street and South Leinster Street, killing 26 people. A second attack in Monaghan Town killed another 7 individuals.
Cosgrave expresses his sympathy for the victims and revulsion and condemnation for "the evil men" who did this. He praises the emergency services and those who rushed to the assistance of the injured and promises the protection of the gardaí and army for the citizens of Ireland.
After Cosgrave's speech, an eyewitness describes the carnage and desolation of Talbot Street.
The accompanying image shows Talbot St, Dublin, shortly after the bombing.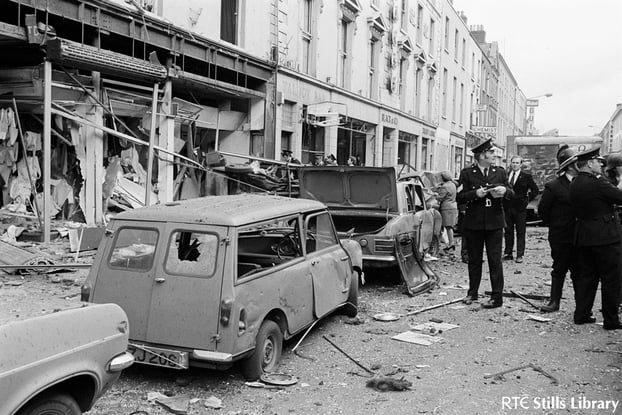 Talbot St, Dublin