One of the largest protests ever seen in Ireland as PAYE workers assemble in objection to the tax system.
A series of major protests against the PAYE tax system began in March 1979. PAYE workers were contributing most of Ireland's tax revenue and felt that they were being treated unfairly by the tax system.
An estimated 150,000 people marched through Dublin city centre. The crowds on the streets of Dublin were reminiscent of the 1913 Lockout, the 1932 Eucharistic Congress and the 1963 visit of President John F. Kennedy.
Watch an RTÉ News report from 20 March 1979, with Derek Davis and Seán Carberry reporting.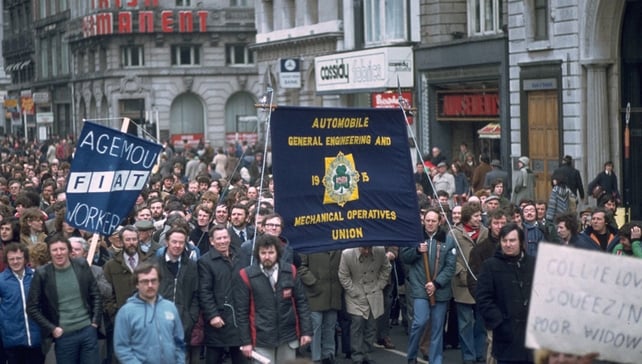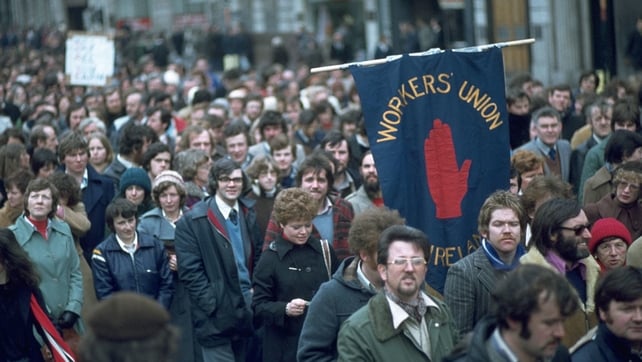 Pay As You Earn (PAYE) march on O'Connell Street, Dublin (1979)