Irish Shipping workers anger as the company goes into liquidation.
Irish Shipping was originally set up in 1941 to ensure goods could continue to be imported to Ireland during the Second World War. Following years of profit, it lost £14 million in 1983 due to the expensive leasing of vessels from Hong Kong. The government appointed Maurice Tempany as liquidator and staff were let go and the ships remaining in the Irish Shipping fleet were arrested as they came into port and eventually sold.
RTÉ News reports on Irish Shipping workers march on the Dáil in protest. Eddie Higgins, branch secretary of the FWUI says the union cannot allow Minister for Transport Jim Mitchell to maintain his position.
Irish Shipping's former public relations manager John Higgins says this is a great shame for the Irish people and in particular the government.
An RTÉ News report broadcast on 20 November 1984. The reporter is Pat Sweeney.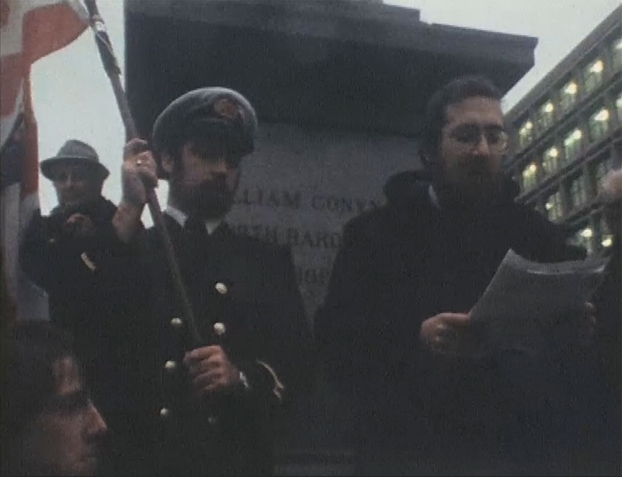 Eddie Higgins (right)