Grafton Street became a pedestrian zone in 1982 when it was made car-free between the hours of 11.00am and 6.30pm

In this RTÉ News report from November 1982 Frank Feely, Dublin City and County Manager, comments on the benefits that pedestrianisation will bring to the street.
The street was officially opened as a pedestrian zone by The Lord Mayor of Dublin, Cllr. Dan Brown on 1 December 1982, just in time for the shops to benefit from the footfall of Christmas shoppers.
Dublin Corporation plans to pave the street, line it with trees and permanently pedestrianise it after a trial period of one year.
An RTÉ News report broadcast on 29 November 1982.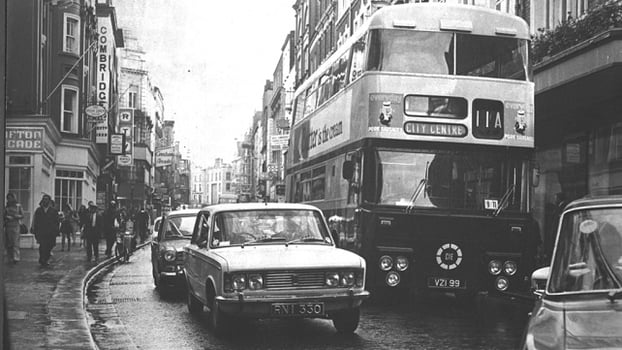 Grafton Street, 1971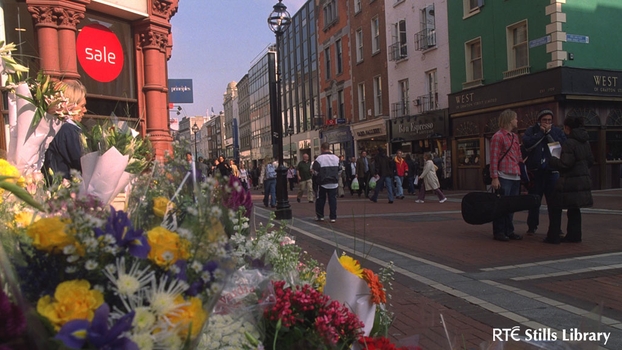 Grafton Street, 2003